Every time I have studied the book of Nehemiah, I have prayed that God would raise a Nehemiah generation in our time. A generation that has not only the burden to see the transformation in the society, but also one that is ready to transform the concerns into tangible actions. For this to be achieved, one must have counted the cost and committed to doing the right thing even if it means that they will be at it alone.
Genuinely concerned
When Nehemiah received news about the condition of the walls of Jerusalem, he was filled with grief and mourned for many days (Nehemiah 1:4). Even though the book of Nehemiah does not explicitly give information of what other people or leaders back in Jerusalem were doing concerning the ruinous walls, there is an indication that they were not concerned as much (Nehemiah 3: 10-16). For this, they needed a Nehemiah who was both concerned and committed to seeing the restoration of Jerusalem; one who could clearly and convincingly communicate the need and rally people to action.  This is what every person need for societal transformation. In addition to this, one ought to pay attention to the following principles:


Awareness and Salience of the issue – someone needs to be aware of the issue at hand and find out whether it matters to them and why?
Intrinsic motivation – One needs to find out whether they feel the moral responsibility to address the issue?
Efficacy – Do you think your action will have an impact on the system?
Capacity for collective action – Will other citizens/people join me? Is there an organization that has the capacity to launch actions on this issue that you can collaborate?
Cost of Inaction – What is the cost benefit of my participation? Am I afraid to act? What is the cost of not taking an action?[1]
The problem is inaction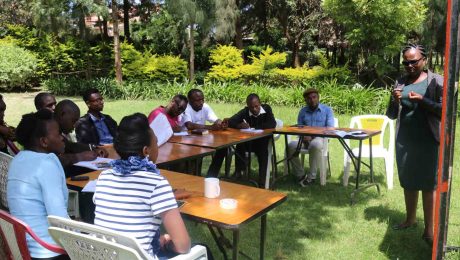 The reality of a finalist
Many finalists grapple with the issue of uncertainty; where and how to settle after campus and securing a job so as to attain stability in life. It is never easy as testified by many and during my last semester, in 2017, I wondered whether I would give the same testimony. Did I have everything figured out? Perhaps, but then God had a totally different plan for me altogether. He called me to ministry. I joined the Short Term Experience in Ministry (STEM), internship program by FOCUS Kenya. I got to learn quite a lot through mentorship in STEM. I acquired, among many, Biblical Interpretation skills, sermon making, training skills and I experienced growth in my interpersonal and social skills. I as well discovered abilities that were seemingly hidden. My entire value system was changed. The STEM experience is one of a kind and I count myself the privilege to have gone through it.
Why ministry?
One of my convictions for joining ministry was the fact that I knew we are co-workers with God in His great mission of restoring humanity back to himself. Through Matthew 28:19, I learnt of this amazing assignment given to us by Christ and that He is with us till the end of age. This assured me of God's presence as I ventured into His service.
Making the decision
It is a question of what would help one decide whether to join "full time ministry" such as FOCUS or serve God in the market place. Just like any other major decision in one's life, it may not be a straight jacket process. Of course you need to have learnt the art of listening and hearing God. Eli was more familiar with God's voice in comparison to Samuel, when he heard God for the first time (1 Samuel 3). As you prayerfully consider the invitation to join any ministry, there are critical questions to think about: Is this the direction God is leading you to? Is it just for our personal satisfaction and pride? Is it out of peer pressure or trying to impress someone? If there were other openings, would I still choose ministry? God alone can make things clearer. But also, consider mentorship from a mature Christian for more illumination on the area. We also need to question our motivation. I am reminded of the words of Hudson Taylor in a prayer he made after he got born again "Dear God please give me some work to do for you, as an outlet for my love". It is on this evening as he fellowshipped with the Lord that he knew God had called him to China to be a missionary. He experienced this unmistakable awareness that convinced him that indeed it was his love for God that motivated him into missionary assignment.
Challenges
The experience in STEM was very demanding. You are always in service of other people. Subjectively, I think if one is not careful about intentionally growing in their spiritual walk with the Lord, they can easily get drained. I thought simply because I was in a religious environment, automatically, I would grow spiritually. It was not the case. It requires a balance and intentionality.
We all are full time ministers
STEM is a one year program so my term ended on 28th of July 2018. It is almost a year now since convocation yet I still feel like a STEM staff. I get students calling for my attention invitations to speaking engagements. I still have a burden for the young people; to pray and walk with them. In my new environment, I feel burdened to let the word of God known to my colleagues. I have easily been spotted to still serve in FOCUS as an Associate through ministry engagements and other students. I am convinced that it neither matters where the serving place is nor does one need to be a full time minister. Market place evangelism has proven to be an area in ministry that all Christian workers need to embrace and act upon. I am persuaded that we can preach the gospel and actively serve God even outside the "full time" ministry arenas.
Conclusion Indeed, STEM was not just another year I had to live by so that I can move on with my life. It was an equipping session that I needed to go through to live out my life as a Christian. Exposure to the short-term missions, and ministry opportunities should help us carry out the mandate that Christ gave us all, effectively; to go make disciples.
Thursday, 14 February 2019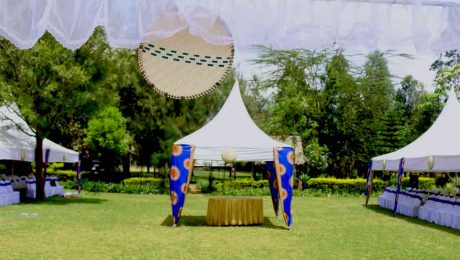 It was a few weeks after my wedding. I looked back at the journey I had walked with my fiance, now my husband and all that went through my mind were mixed feelings. Feelings of triumph and joy that the Lord had walked with us to get us to where we had reached (in marriage) and at the same time the feeling that there were places I would have done better. As we started our journey, we had set our minds, painstakingly, above all else, to honor God. And that was our reason number one to walk the path we walked. And as I reflected on the journey that had been, I asked myself the same question, did we honor God in our walk?
Drawing the line

The question of sexual purity and how realistic we can get realizing we are flesh and blood is probably the biggest problem that many campus and high school students grapple with every day. As the valentine's day is celebrated, many will be led to make decisions they are not proud of, in the name of celebrating love. Many will make decisions that may change the course of their lives drastically and maybe forever. The decisions will affect not only the social life but also the spiritual and all other aspects of life. Others, still through the ongoing mobilization and the efforts to influence people to pursue purity around this time, will heed the call and choose to be chaste. That will be a good decision, and the Lord is able to sustain his people to live sexually pure lives. What however will be the motivation behind the pursuit of purity?
Truth is, I was happy with many of the choices I made in my dating journey. Some though looked awkward fit for the age of the Ramapithecus and utterly unfit for the 21st century. I made them anyway, and if asked, I would make them once more if I were to. There were others that I was not very proud of and at times I do not understand how foolish I could have been. In the eyes of any man they look like sound decisions that any man would make would they be in my position. In my opinion, though, that is the problem of sin. It is deceptive, and many times we try to rationalize it as the only realistic way. Thinking of it though, who really determines how realistic my actions as a Christian are? Looking at these "realistic" decisions against the standards of God in sexual purity I can only say they are ways apart.
The pursuit of purity equally does not necessarily involve do's and don'ts and that having followed them we are deemed to have overcome. I agree that there is a part we play in. It is our responsibility to walk in holiness as Paul readily reminds the church to flee from immorality and instead pursue righteousness, godliness, faith, love, endurance, and gentleness. Peter also instructs the church to be holy just as the Lord is Holy. There are those practical measures we will take so that we guard our hearts against sin. Some of them may need to be radical decisions, but they are worth it in the long run.
The pursuit of purity is not merely a matter of our own personal victory and pride. I realize the Lord did not see us through the entire journey so that we may boast and show off our prowess and holiness as Christians. It is about God, whose heart is grieved by the sexual immorality. If for us it is about victories then the times we fail, we will have no place in our hearts for repentance. We will beat ourselves so hard, be broken and be disappointed in ourselves since we were unable to defeat a particular sin. We have to understand that as W. S Plumer rightly put it "all sin is against God in this sense that it is his law that is broken, his authority that is despised and his government that is set to naught."
At times we are obsessed about other people's opinion of us and about our inability to overcome sin when we sin. We stay caged in addictions and immorality and fail to repent and seek help. This should not be our focus in the circumstance that we already are struggling with sexual immorality. Because for God obedience to the call to repentance and fleeing from sexual immorality is more important than our personal pride.
I know there is the joy that comes as a result of overcoming sin, but that should not preoccupy us. It is and should be secondary. It should be primarily about honoring and obeying God's word.
It never gets easy but with accountability and God's Grace it is possible, many, by God's grace have done it; we remained chaste till marriage, you surely can do it.
By a fresh graduate who participated in the 2016 Chastity Campaign