FOCUS Associates Programs
1. FOCUS Easter Retreat and Conference.
It is an annual event that brings together the FOCUS Associates and partners from all over the country. It creates a conducive platform of how issues of national concern and further engagements can be actualized, realized to be of more help in the Kenyan society today and beyond.
2. Branch and Regional events
These are the regular Associates activities and meetings at the Branch or Regional level by proximity. They form key engagement platforms and linkage for Associates into direct Associates and Students ministry.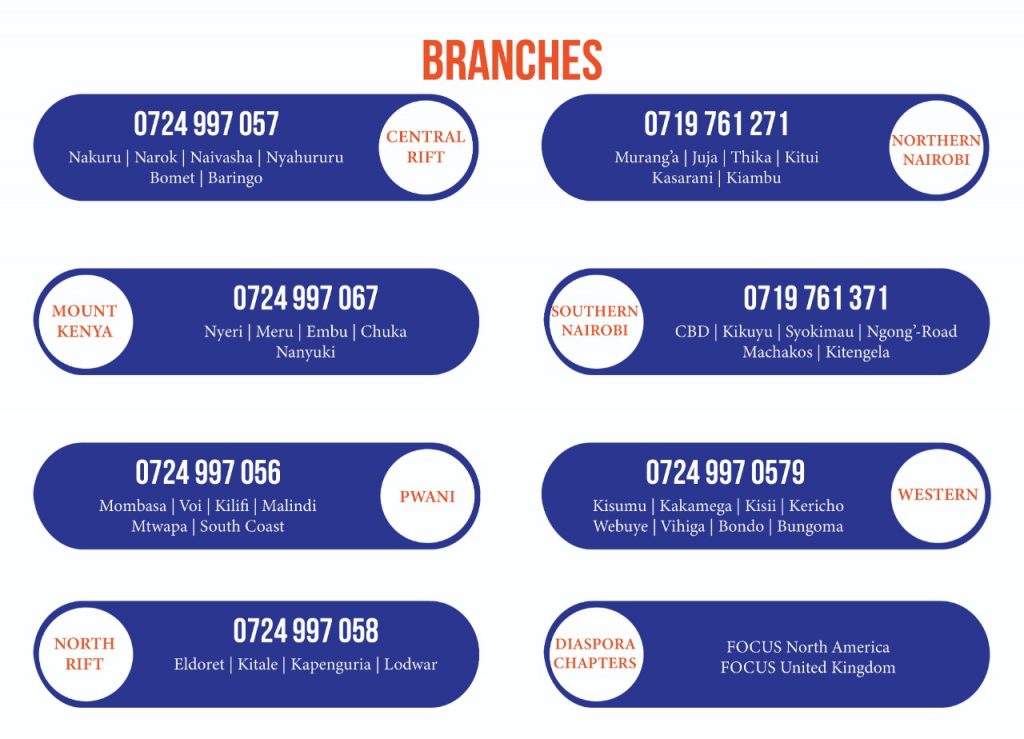 To Sign-up in an Associate Branch,click here.
Areas of Involvement For Associates
Praying for FOCUS ministry
Donating gifts in kind and offering professional services
Giving financial support
Direct involvement in students' and associates' programs