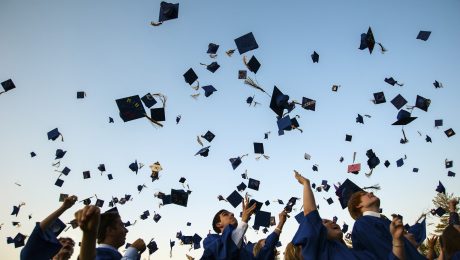 Different Paths
Transiting from campus is not very certain for most people these days. As final year students leave schools, they have a mixture of ambitions and anxieties. Interestingly, every person takes a path so different from their counterparts. Some find their way into jobs and internships that are high profile and pick pace swiftly in life. Others find a strong footing in ministry and missions work and have a tremendous impact on the lives of other people. Others find better to pursue further education immediately after graduating to increase their knowledge and become authorities in different fields of research. Lately, a rising number of graduates employ their skills, talents and their endowment to pursue businesses of various natures.
Frustrating Systems
Several fresh graduates have unfortunately been frustrated by the systems. To their dismay, what looked like promises of hope have become sources of discouragements. The experiences range from retrenchment, broken promises, undermining conditions, overwhelming expectations, or many other things that can warrant frustrations. The result has been depressed fresh graduates who are vulnerable to irrational reactions.
The pressure of 'making it' has not been evitable for many. Unspoken expectations of the families and friends especially those who were the first to experience university can push one to think they have disappointed them. Some feel ashamed to go back to their community 'empty-handed'. They end up pushing themselves hard, to do some unlikely things to win the approval of the community.
Many opportunities
To those whose faith is in the Lord, the experiences that add and remove money from one's reach don't define them. There are many stories of people participating in the greater needs of society, regardless of their positions. There have been personal and group initiatives to enrich the society by many fresh graduates like volunteering to teach, leading youth groups, forming Bible study groups and helping them run, helping to create professional groups or offer pro-bono services, and many other things. There are countless opportunities for fresh graduates to participate in the life enrichment of themselves and others.
We all have different narratives because God works in our lives differently. If you managed to secure a job either immediately or after a few months of search, you have enough you need for life at this time, we thank God for this gift. My appeal to you would be to reach out to one who is still tracing their path. You can pray for your friends, share job opportunities, go out of your way and host another or even send airtime to another. Consider having meetups to just find out how another is doing. Like James would say, when a brother or sister is without clothing or lacks enough food for each day, do what is necessary for them at that time. Don't just tell them to go in peace and that the Lord would bless them.
Help others 
Finally, whether you have settled in a well-paying job or are still navigating through the hustles of life, we bless the Lord for you because it is He who sustains us. Whether you are paying rent or still living with your parents, we thank God for putting a roof above you. In any situation you are in, take that leap of faith and praise God in the storm. Move-in with a trustable friend or an aunt, take risks and be open to opportunities. Go out and whatever your hands find to do, do it with all your heart and strength as if unto the Lord.
From the FOCUS Kenya family, we pray that you will fight the good fight of faith and take hold of the eternal life to which you were called to.
Merry Christmas and a Happy New Year!
Thursday, 14 February 2019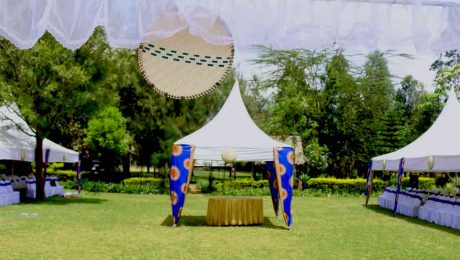 It was a few weeks after my wedding. I looked back at the journey I had walked with my fiance, now my husband and all that went through my mind were mixed feelings. Feelings of triumph and joy that the Lord had walked with us to get us to where we had reached (in marriage) and at the same time the feeling that there were places I would have done better. As we started our journey, we had set our minds, painstakingly, above all else, to honor God. And that was our reason number one to walk the path we walked. And as I reflected on the journey that had been, I asked myself the same question, did we honor God in our walk?
Drawing the line

The question of sexual purity and how realistic we can get realizing we are flesh and blood is probably the biggest problem that many campus and high school students grapple with every day. As the valentine's day is celebrated, many will be led to make decisions they are not proud of, in the name of celebrating love. Many will make decisions that may change the course of their lives drastically and maybe forever. The decisions will affect not only the social life but also the spiritual and all other aspects of life. Others, still through the ongoing mobilization and the efforts to influence people to pursue purity around this time, will heed the call and choose to be chaste. That will be a good decision, and the Lord is able to sustain his people to live sexually pure lives. What however will be the motivation behind the pursuit of purity?
Truth is, I was happy with many of the choices I made in my dating journey. Some though looked awkward fit for the age of the Ramapithecus and utterly unfit for the 21st century. I made them anyway, and if asked, I would make them once more if I were to. There were others that I was not very proud of and at times I do not understand how foolish I could have been. In the eyes of any man they look like sound decisions that any man would make would they be in my position. In my opinion, though, that is the problem of sin. It is deceptive, and many times we try to rationalize it as the only realistic way. Thinking of it though, who really determines how realistic my actions as a Christian are? Looking at these "realistic" decisions against the standards of God in sexual purity I can only say they are ways apart.
The pursuit of purity equally does not necessarily involve do's and don'ts and that having followed them we are deemed to have overcome. I agree that there is a part we play in. It is our responsibility to walk in holiness as Paul readily reminds the church to flee from immorality and instead pursue righteousness, godliness, faith, love, endurance, and gentleness. Peter also instructs the church to be holy just as the Lord is Holy. There are those practical measures we will take so that we guard our hearts against sin. Some of them may need to be radical decisions, but they are worth it in the long run.
The pursuit of purity is not merely a matter of our own personal victory and pride. I realize the Lord did not see us through the entire journey so that we may boast and show off our prowess and holiness as Christians. It is about God, whose heart is grieved by the sexual immorality. If for us it is about victories then the times we fail, we will have no place in our hearts for repentance. We will beat ourselves so hard, be broken and be disappointed in ourselves since we were unable to defeat a particular sin. We have to understand that as W. S Plumer rightly put it "all sin is against God in this sense that it is his law that is broken, his authority that is despised and his government that is set to naught."
At times we are obsessed about other people's opinion of us and about our inability to overcome sin when we sin. We stay caged in addictions and immorality and fail to repent and seek help. This should not be our focus in the circumstance that we already are struggling with sexual immorality. Because for God obedience to the call to repentance and fleeing from sexual immorality is more important than our personal pride.
I know there is the joy that comes as a result of overcoming sin, but that should not preoccupy us. It is and should be secondary. It should be primarily about honoring and obeying God's word.
It never gets easy but with accountability and God's Grace it is possible, many, by God's grace have done it; we remained chaste till marriage, you surely can do it.
By a fresh graduate who participated in the 2016 Chastity Campaign