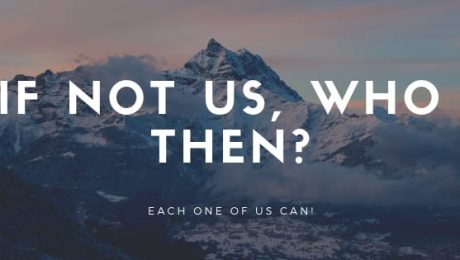 Every time I have studied the book of Nehemiah, I have prayed that God would raise a Nehemiah generation in our time. A generation that has not only the burden to see the transformation in the society, but also one that is ready to transform the concerns into tangible actions. For this to be achieved, one must have counted the cost and committed to doing the right thing even if it means that they will be at it alone.
Genuinely concerned
When Nehemiah received news about the condition of the walls of Jerusalem, he was filled with grief and mourned for many days (Nehemiah 1:4). Even though the book of Nehemiah does not explicitly give information of what other people or leaders back in Jerusalem were doing concerning the ruinous walls, there is an indication that they were not concerned as much (Nehemiah 3: 10-16). For this, they needed a Nehemiah who was both concerned and committed to seeing the restoration of Jerusalem; one who could clearly and convincingly communicate the need and rally people to action. This is what every person need for societal transformation. In addition to this, one ought to pay attention to the following principles:


Awareness and Salience of the issue – someone needs to be aware of the issue at hand and find out whether it matters to them and why?
Intrinsic motivation – One needs to find out whether they feel the moral responsibility to address the issue?
Efficacy – Do you think your action will have an impact on the system?
Capacity for collective action – Will other citizens/people join me? Is there an organization that has the capacity to launch actions on this issue that you can collaborate?
Cost of Inaction – What is the cost benefit of my participation? Am I afraid to act? What is the cost of not taking an action?[1]
The problem is inaction