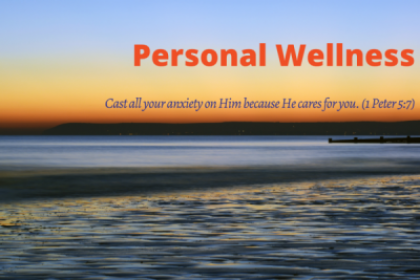 Stress is a normal psychological and physical reaction to the demands of life but some situations can push us beyond our ability to cope. Everyone reacts differently to difficult situations. It's normal to feel stressed and worried during a crisis and the effects of COVID19 pandemic are not any different.
Despite our best efforts to deal with the situation, we may find ourselves feeling helpless, sad, angry, irritable, hopeless, anxious, or afraid. Some people may have symptoms of anxiety and depression, have trouble concentrating on typical tasks, changes in appetite, body aches, and pains, or difficulty sleeping or may struggle to face routine chores. When these signs and symptoms last for several days in a row, make one miserable and cause problems in daily life so that it is hard to carry out normal responsibilities, it's time to ask for help. Ensure you get the help you need!
Here are a few ways we can keep well: 
Mentally: 
Limit your consumption of news about the pandemic and other negative news –

Minimize watching, reading, or listening to news about COVID-19 that causes you to feel anxious or distressed. Seek information only from trusted sources and mainly so that you can take practical steps to prepare your plans and protect yourself and your loved ones. Seek information updates at specific times during the day, once or twice from the WHO website and local health authority platforms (Kenya Ministry of health) in order to help you distinguish facts from rumors or misinformation.

Facts can help to minimize fears.
Find opportunities to amplify positive, hopeful, and positive messages and stories.

For example, stories of people who have recovered or who have supported a loved one and are willing to share their experience. 

Limit screen time.

 Turn off electronic devices for some time each day, including 30 minutes before bedtime. Make a conscious effort to spend less time in front of a screen — television, tablet, computer, and phone.

Focus on positive thoughts.

 Choose to focus on the positive things in your life, instead of dwelling on how bad things are. Consider starting each day by listing things you are thankful for. Maintain a sense of hope, work to accept changes as they occur, and try to keep optimistic about the future.

Keep a regular routine.

 Maintaining a regular schedule is important to your mental health. This includes a regular bedtime routine, keeping consistent times for meals, bathing, and sometimes getting dressed, work or study schedules, and exercise. This predictability can make you feel a bit more in control.

Stay busy.

 A distraction can get you away from the cycle of negative thoughts that feed anxiety and depression. Clean out that closet you promised you'd get to. Identify and learn  new skills such as knitting, beading, baking or trying new recipes 

Spend time with God

. Create time to pray, read the word of God, or a spiritually uplifting book in the course of the day or when you feel anxious. 

Pursue your hobbies

– Do things that you enjoy and derive joy from.

Relax and recharge.

Setting aside some quiet time can be refreshing and help to quiet your mind and reduce anxiety. Listen to music, or read or listen to a book — whatever helps you relax. Select a technique that works for you and practice it regularly.

Look for things that make you laugh and forget your troubles such as watching a comedy, a movie or a show that brings you laughter or indoor games if you are not living alone
Physical health
Eat good meals

– avoid eating junk food and refined sugar. Limit caffeine as it can aggravate stress and anxiety.

Do regular physical activity and exercise

to help reduce anxiety and improve your mood. Find an activity that includes movement, such as dance or exercise apps.

Get enough sleep and try to be as active as possible –

enough sleep helps to reduce anxiety and stress
In Communication
Frequently check on your family, friends, and neighbors

–

find time each day to make virtual connections with friends, family, and neighbors. If you're working remotely from home, ask your co-workers how they're doing and share coping tips. Enjoy virtual socializing and talking to those in your home which makes one

feel less lonely and isolated. Consider connecting through:

Telephone

Email

Mailing letters or cards

Text messages

Video chat

Social media

Share your concerns and condition

with those you trust and let them feel comfortable to share their situations as well

Do something for others.

 Find purpose in helping the people around you. For example, email, text, or call to check on your friends, family members, and neighbors — especially those who are elderly. If you know someone who can't get out, ask if there's something needed, such as groceries or a prescription picked up, for instance.
Remember to set priorities so that you don't become overwhelmed by creating an unrealistic life-changing list of things to achieve while you're at home. Set reasonable goals each day and outline steps you can take to reach those goals. Give yourself credit for every step in the right direction, no matter how small. And recognize that some days will be better than others. You don't have to be too hard on yourself, maybe you just need to rest or relax during this time.