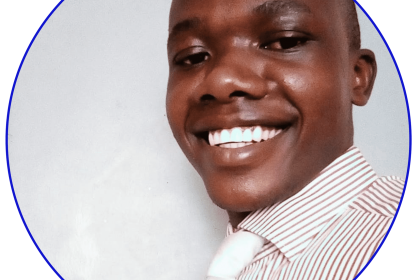 My name is Samuel Munyao, a University of Nairobi graduate. I pursued Bachelors' of Science in Management of Agro-ecosystems and Environment under the department of land resource management and technology in the college of agriculture and veterinary sciences. I received salvation in 2011 in my high school days. I encountered the grace of God so powerfully, got convicted of my sin, and repented. I later got baptized in 2012 and continue to rejoice in the Holy Spirit at work in me.
I joined campus with a great desire to grow spiritually, got introduced to the campus Christian union by the then CU Chairperson who took it upon himself to nature me and helped me grow in Christian disciplines such as praying and fasting as well as consistent Bible reading and Scripture memorization. Being in the Campus Christian Union fellowship really helped me grow and be strengthened my Christian life. It was where I felt loved, appreciated, recognized, received, and entrusted. The powerful authentic sermons in the Christian union, Bible study sessions as well as discipleship and training sessions by the CU leaders and the STEM staff contributed greatly to my growth. This also inspired me to serve God with a greater zeal than I did before.
During my final year, while I was serving as the CU's Missions Coordinator, I got the invitation to join STEM and having interacted with STEM Staff before and seen how God had used them greatly to touch lives, I too desired to be used by God as a vessel of transformation and revival. I however felt this was a call that required a highly competent person to be able to deal with intellectuals in a university setup. I prayed about it and the assurance that this was all about God and that He was going to use me just as I am led me to accept the invitation to serve Him among students.
I continue to trust God to order my steps during my term of service in STEM and to mold me for I know there is nothing impossible with God. I know I have more to receive than I can give. My desire is to grow through apprenticeship, to grow more into Christ-likeness as I serve students, and to be empowered in my reading and studying skills. I pray that God will raise among the students entrusted to me a generation of young people committed to the ways of God, to authenticity and integrity, and to godliness to impact the Church and society.
I bless the Lord for the blessing of partners who have a heart for ministry and continue to trust God for many more friends to partner with me and support the ministry to the students financially. It's my prayer that God shall continually reveal Himself to all my partners and provide for their every need according to His riches in glory. May God continue establishing us in the fountain of His love and blessings.