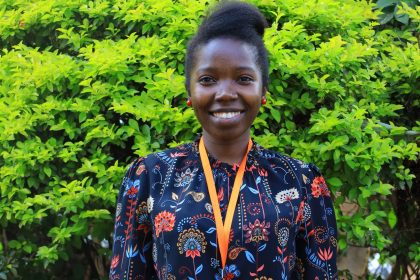 My name is Diborrah Kwamboka. I served as a STEM staff in Nyeri CUs.
I look back on the 8 months of my STEM journey and I see growth, refinement, lessons learned and the impact made. Students' ministry has been a worthwhile experience with both joyous and challenging moments that I could not replace with anything else. STEM allowed me to interact with students, work with teammates, enjoy the fellowship of associates and raise resources for the ministry. It is through these tools that I have experienced transformation into a better person today. I have developed skills like; resource mobilization, organizational effectiveness, communication, problem-solving, and preaching, among others.

For this great opportunity, I thank God for His faithfulness through the journey. I acknowledge FOCUS staff, through various programs for empowering and equipping me for the Students' ministry. I thank my team leader and my teammates for their support. I am also grateful to my partners and the associates in Nyeri for their support, encouragement, and prayers. Especially, I acknowledge the students in Nyeri for that made my stay peaceful and a blessing.

As I transit, my prayer is that I will bring an impact to society. I desire that the effect of my growth will be felt and seen in not only my circle of friends and family but also in the community as a whole. I pray that I will hold onto that which I have learned and practice it in life. I also pray that I will remain faithful and diligent in my next step in life.

May the Lord bless FOCUS Kenya!