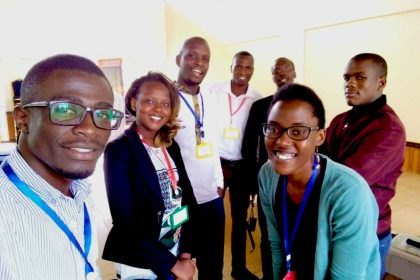 My name is Ruth Nyamgero. I have been serving as a STEM Staff with Christian Unions in Nyeri, Mt. Kenya Region.
In August 2019, I had so many expectations from wanting to get organized in all areas of my life and have a balance in my career/work, social life, and spiritual life. I also expected to do mentorship and help in the leadership development of different leaders in Christian Unions. While I have not attained perfection, I am glad that my expectations have not been cut short.
Though with challenges, STEM has been so exhilarating. Attending students' fellowship, seeing their creativity and commitment, and training them were my highest moments. I looked forward to these and the team meetings activities like, Bible study, book reviews, retreats, cooking together. Indeed, this has been a journey of a kind.
My values have been greatly shaped. Excellence scores highest in this with learning to do things according to and even beyond the standards. Giving, teamwork, resource mobilization, designing, and counseling skills as well as communication were greatly improved in the period of service.
I pray that God would stir up students' hearts nationwide for impact; to be salt and light everywhere they go to. I am thankful to my partners who have supported me this far. May God continually increase your resources. To FOCUS Kenya, Long live this movement. May the Hatua initiative be a success and move faster than we can imagine. I pray that the staff number will increase and that we would have more resources to sustain our ministry.
I walk out of STEM to the job market and to academia, as the Lord leads.  I am indeed equipped for impact. My life has been transformed and the leader in me developed.