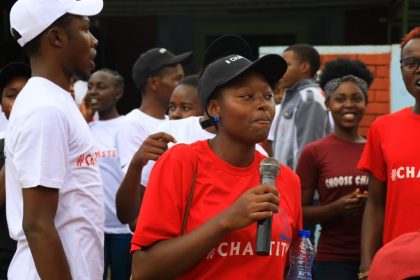 My name is Evalyne Wangari. I have been serving as a STEM Staff in Kisii Christian Unions.
When I was asked to consider STEM, I had a great expectation of personal growth. Looking back, I am amazed at how my perspectives have been weighed and challenged. I also hoped to walk with and impact students in various ways
The company of students created part of my exciting moments as a STEM staff. Eating together, playing games, sharing with vulnerability, traveling to various CUs with my teammates for training and speaking engagements are all treasured memories. I hosted Kristine, a Norwegian on an exchange program and it was very encouraging to see an increase in our ministerial fruits together.
Through the STEM program, I have learnt transparency and accountability, and model a life of integrity. I have developed my interpersonal skills and improved my public speaking skills and in content development. My conviction to serve God among the young people has deepened. The prompting of walking with the vulnerable and downcast has been so intense and I feel that this is where the Lord is leading me.
I pray that the students I have served with will live lives of impact. That God will bless and fill the barns of my partners and that the ministry of FOCUS Kenya amongst students will thrive.