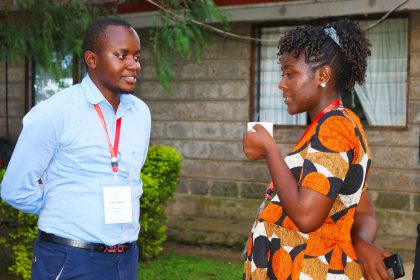 My name is Matthew Murimi. On the Sunday morning of 30th June 2019, I walked into JKUATCU Sunday service for my STEM orientation. I had been told a lot of things about this place, enough to like and make me feel small. Doing STEM in JKUAT has been a wonderful opportunity.
Working among Christian Students, who deeply love the Lord, and the Staff Team here at FOCUS has had a dual effect. First, my heart and life have been put to test on many essential Christian attitudes and competences. I have failed several instances, I have grown through the testing and become better. Secondly, convictions, character, and commitment have been fashioned. I have learnt that Changing Nations is a call to sheer diligence, integrity, and excellence.
I have enjoyed working among these wonderful people, been challenged to think deeply about God's mission and marvelled at the sight of men giving their time and money generously to God's work
I am grateful to God for this opportunity and for the Staff Team that continues to drive God's common vision for this ministry. I am grateful for the people who have gone out of their way to pray for this work and the people who have financially partnered with us throughout this year.
STEM year ends in a time of a pandemic. There are many uncertainties about the immediate future, but I am certainly walking into a daily commitment to transforming lives and changing nations through the doors God is going to open in the pandemic and post-pandemic days.