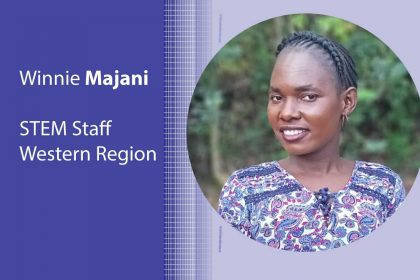 My name is Winnie Indago Majani, I studied at Egerton University Nakuru Town Campus. I took a course in Diploma in Information Science and a degree in Bachelor of Library and Information Science. I received salvation in 2008 when I was in form two. The journey was too challenging and difficult but l was able to move on until I finished my high school journey.
Later on, after my high school l backslid, I lost sense of what salvation was to me. I stopped going to church and without feeling remorse because everyone back at home was also not professing Christ.
I joined the college in 2012 after staying home for two years. I joined the Christian Union right away. There was a time when the CU leadership organized a weekend challenge while I was in college. It was during this challenge that I encountered God once again. After one of the sermons, I was convicted in my heart that I needed to change for the better and I decided to renew my relationship with God. Since then, I have never thought of giving up on salvation, I joined discipleship classes which strengthened my relationship with God even more. I later got baptized.
In 2016, I joined the campus for my degree course. I joined the CU through a friend whom we were neighbors, she directed me to where the CU holds their fellowship. During my stay and fellowship with CU, I came to know about our STEM and CMF staff who helped me through my discipleship journey, by giving me books to read and their direct mentorship. I also benefitted a lot from the leadership trainings, BEST-P among others that they kept on offering to the CU at different levels and times.
By the time I was finishing campus, I had so much grown in faith that I looked forward to serving God in STEM.  I was motivated by seeing how other STEM staff were serving, the passion they had towards students' ministry, and how the program has shaped most of them in becoming the authentic Christians they were. It is therefore my desire that by the end of STEM I will have become an authentic Christian with high integrity and godly values.
Finally, I pray that God will unite me with the students that I will be working with and also give me a favor before them and wisdom on how best to serve them. May God continue to uplift the partners that will walk with me on this journey in every aspect of their life. May our relationships grow from just being financial supporters to prayer partners and friends as God wills.
 It is also my prayer that God will continue lifting, strengthening, and giving FOCUS staff and Associates wisdom and knowledge from above as they continue achieving the vision they have for students.