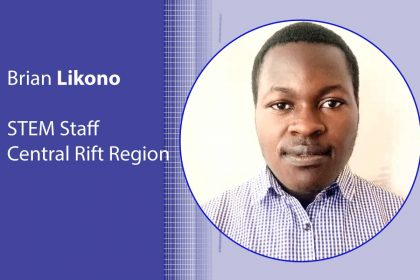 My name is Brian Likono, I completed my studies at the University of Nairobi – Kikuyu Campus having pursued a Bachelor's of Education (Physical Education and Sport).
I was born and raised in a Christian family committed to church but was still alienated from God as a sinner. God reached out to me in high school, 2012. Since then, it's been a journey of working out my salvation with the help of God.
When I reported to campus in January 2017, I was received at the gate by my good friend from high school who introduced me to the Christian Union. I later registered to serve in the technical docket. The CU has nurtured me in many ways through fellowship and corporate prayers and accountability from fellow Christian students. The FOCUS Staff not only helped facilitate various discipleship programs in the CU also mobilized us emphatically for small group bible study, mentored us, and equipped us for leadership. This greatly contributed to my spiritual growth and leadership development.
I have always had a deep desire to serve God and while on campus opportunities of leadership knocked on my door and by God's grace, I served twice in the executive council and in several subcommittees. Thoughts of joining student ministry in FOCUS through the STEM program came to my mind while I was a 3rd-year student and when the invitation came my way in my 4th year, I gladly accepted believing that God would mold and make through the process. My greatest motivation is not only to see students transformed by the Gospel of our Lord Jesus Christ and drawn to God but also be discipled and mentored unto Christ-likeness. It's also my prayer that I will grow to be Christ-like and that my private life will be ordered afresh in all areas of my life.  I also look forward to growing in my interpersonal and communication skills.
God's work is supported by God's people. As such, I am trusting God for Gospel hearted friends to journey with me in prayer and financial support as I serve the students. I will be raising my ministry operational costs amounting to a monthly target of Kshs. 22,000 and it's my prayer that God will continually supply the needs of my partners according to his riches in glory as they give towards God's work. You can send your gift through MPESA Paybill No. 412412, A/C Name: STEM Brian Likono.