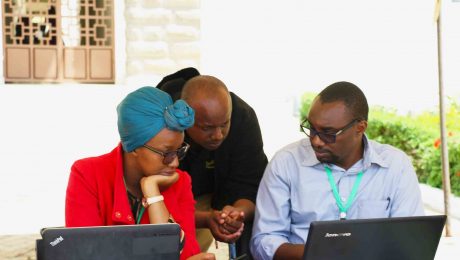 No Gathering at Uhuru Park 
Today is the 1st of May. In normal circumstances, workers, members and officials of trade unions would be drifting in their numbers towards Uhuru Park for International Labour Day celebrations. Under the scorching sun, they would listen to speeches from those that call the shots in the labor union circles and the government. The President would most likely bring the celebrations to a cheerful end, after promising some goodies for the workers; perhaps an increment in wages or a reiteration of workers' rights, especially for the most vulnerable among them.
Today however things are different; new. Our lives have been upended in ways we could never have imagined. Although I am aware that everyone I know, is hunkered down and safe, I cannot stop thinking with a lot of anxiety, about families of the already infected persons and those that have lost their loved ones. The uncertainty of the future has also got me apprehensive.
We are all currently sailing deep in uncharted waters. We soldier on, but with a destabilizing unawareness of what magnitude of storm awaits us.  Having watched this pandemic ravage the globe, will never take for granted normalcy, the ebb and the flow of the world as we have known it.
Granted, we will not have the usual Labour Day celebrations at Uhuru Park. As a matter of fact, a lot of the people who normally celebrate this day are unhappy; some have been laid off from work while others have been forced to take pay cuts, thus affecting their livelihoods and those of their families.  This Labour Day has fallen on unprecedented times, it is a Labour Day like no other.
Labouring painfully
A few months ago, I followed a Twitter discussion concerning toxic bosses. A number of Twitter users gave harrowing accounts of the pain of working under such bosses. It was then that I realized how in my short career life, I have been immensely blessed to work under the kindest of men. I have never had 'boss issues' at all. I have resolved that if I ever have people working with, for, and or under me, I would handle them with grace.
1 Corinthians 4: 12 says that "… we labor, working with our own hands. When reviled we bless; when persecuted, we endure." COVID-19 is a trial to all of us, and Paul encourages Christians to endure during such times.
We can do so by:
Being grateful.
Now more than ever I realize the ground under me could be swept away in an instance. My attitude towards that, however, is not that of fear, but that of a deep appreciation of each moment, person and opportunity I have. To those who have work to do, always be grateful for the blessing of usefulness in work.
     2. Being gracious.
If the world was ever hungry for a demonstration of grace, now is the time! Exhibiting it to other people is basically modeling our faith to the glory of God.
     3. Showing kindness.
Be nice and kind to those entrusted to you. Everyone is bearing the stress and emotional stability brought about by our collective unknown future.
     4. Exercise selflessness.
In the short period, my family has been running a business, it has occurred to us that most entrepreneurs have fallen in the trap of greed; characterized by a need to make unfair profits and to 'use' workers, by taking more from them than we give.  On this Labour Day, reflect on the condition of the people working for or under you. Be extra kind to them.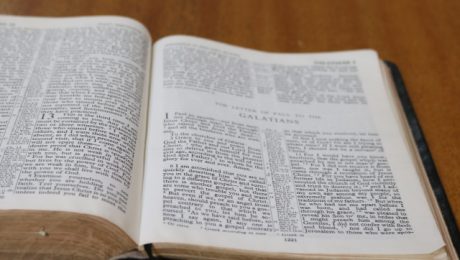 The outbreak of Coronavirus that is rapidly spreading all over the world has worried many. Most people on earth today have never faced such an existential threat as they are now, hence panicking. To make matters worse we are not sure to what extent the disease will spread both locally and globally or even when an effective cure or a vaccine will be readily available. As we watch the events unfold, one thing that is evident is that the world as it is today is not a premium place to live, and the idea that the world is not our home is reinforced even further.
This is a world of pain and suffering evidently proved by a major share of problems and dangers we have experienced just within the first quarter of the year 2020, including: global and national conflicts, locusts invasion in Kenya and other parts of East Africa, political fights, earthquakes, and now the current outbreak of Corona Virus disease. It feels like the world is no longer a safe place to live.
A world of plagues
What we should put in mind is that this is neither the first nor the last time the world will face an existential threat in form of a disease.
Just slightly over 100 years ago, the Spanish Flu swept through the world, infecting about 500 million people (or 25% of the world population then). While the world was way much different than it is now in terms of globalization, the Flu was able to make its way around the world fueled by the First World War, with cases reported even here in Kenya.
Back in the 14th Century, The Black Death swept through Asia and Europe and it should be the deadliest pandemic ever reported. In Europe, it is estimated that it caused deaths of 30 – 60% of the entire population.
Going back earlier to the 3rd Century, a pandemic swept through the Roman Empire in the years 249-262 AD, christened the Plague of Cyprian after the Bishop of Carthage who witnessed and documented the plague, it is not clear what it could have been, and at some point, it was causing more than 5,000 deaths every day in Rome!
There are many more plagues that have taken place. Here in Africa, we may not have a good record of how things were in the Congo basin in the year 1020, but we know from stories and folklore that humanity has often faced similar threats to COVID-19.
Responding to COVID-19
If COVID-19 makes human beings recognize that they are under threat from millions of viruses that exist on earth but have not jumped into the human body yet, then, in some way, it is reminding us of a vital reality; we are nothing without God. The world today needs hope, and it is found in God alone.
God wants to use you and me to bring that hope to the world. We can use this moment to offer a lasting hope that is pegged not on material things or anything that can perish, but on God. This pain and suffering should move people to turn to God. In the Bible, we see people turning to God whenever a calamity struck (book of Judges).
It would be wise for those who have never considered the Christian world view to now give it a chance. As C.S Lewis puts it, "Pain is God's megaphone to rouse a deaf world." This COVID-19 pandemic has compelled us to reflect more about death and eternity.
The Big Picture
The world is fallen, but in the end, God has promised to make everything new once again. Not just in the future, but starting from now. He has called us to be part of his grand plan to restore the world back to him, and this is an ongoing plan which we are part of as believers, and will culminate in the glorious day when Christ's reign will be restored.
I concur with CS Lewis when he says that "Our world today is an enemy-occupied territory." and that "Christianity is the story of how the rightful king has landed; you might say landed in disguise, and is calling us to take part in a great campaign of sabotage."
As we sabotage the work of the enemy and his agents, we should expect that the enemy will fight back. We should, therefore, act in wisdom, seizing every moment for the glory of God (Eph 5:15-16). As believers in the marketplace and institutions of higher learning, we need to be responsive and act. We need to show people how the Gospel is relevant to the questions they are asking. We must do it with gentleness and love. We must be on the frontline, as ambassadors of Christ especially when circumstances call for urgency to share hope in the Good News of our Lord and Savior.