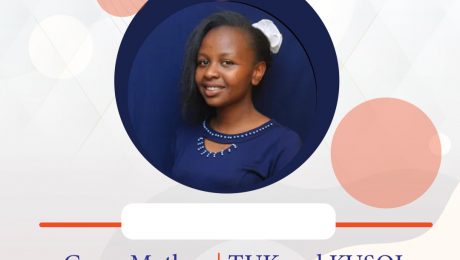 My name is Grace Mutheu Mutunga, the STEM staff at the Technical University of Kenya (TUK) and Kenyatta University School of Law ( KUSOL) CU. 
Joining STEM was one o the best decisions in my life. I came on board in January anxious about what to expect. I felt insufficient for this task. But God has been faithful and I have seen the fruits of trusting in Him.
I have become more intentional in my walk with the Lord and learned to trust Him fully.
I have made many friends with FOCUS staff, associates, and students and intend to keep them beyond this period. My communication and public speaking skills have grown through sharing sermons, interactions with students, and facilitating leadership training sessions. 
I would like to thank FOCUS Kenya for the opportunity to serve among students. It has been a journey of self-awareness and very impactful. I am grateful for the intentional mentorship by my team leaders. I am thankful for the support of my partners, friends, and family.
Finally, as I transit, I pray for clarity on where the Lord wants me to be. May my confidence in God's will be unwavering through this season. I am encouraged that; God is faithful, by whom you were called into the fellowship of his Son, Jesus Christ our Lord (1Corinthians 1:9).
Blessings.