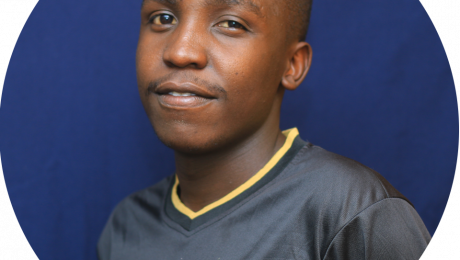 "What do you wish to achieve this year" This was among the first questions I was asked by my team leader when I joined STEM. At that time I had a list of things I wanted to achieve but somehow I was not able to answer the question. Looking back, I realize that I couldn't have known. My name is Kofi Annan; I was the STEM staff for medical school and Kenya Science at the University of Nairobi and this is my testimony.
I have developed and refined my convictions and I believe that they will guide me for the rest of my life. I have always been taught about honesty, integrity, and being trustworthy. Being entrusted with various resources such as time, finances, and assets with very minimal supervision helped me to understand that I was first accountable to God and then to everyone else. This ensured that I protected what I had and served diligently to God's glory.
I used to view the world as a wicked place with people with nefarious intentions. However, through my interactions with partners, I have seen very genuine and selfless supporters of the ministry. I have been able to become more open to seeing the world as a safe place with God's sovereignty.
I have had the chance to polish my leadership skills, time management, self-leadership, public speaking, decision-making skills, and team working. I have also developed presentation skills, research, and writing. These, I believe, will be essential in my walk with God, my interaction with people, and the organizations I will with in the future. I will be able to articulate myself more precisely and lead those under me more effectively.
God gave me a wonderful chance to serve in STEM. My family has been very consistent in support and encouragement, which I am thankful for. My team leader believed in me even when I doubted myself. My teammates always kept me accountable in the great and small, and the entire FOCUS fraternity was very resourceful. I am grateful for all these.
In conclusion, I pray that God may keep FOCUS Kenya and ensure that it remains stable and continues to impact students. I pray that they may reach every CU in this republic and that FOCUS may not only be a voice in the universities but also in the nations. I pray for continued unity and love among the staff and humility. I also pray that the friendships that I have made will be able to transcend the test of time. God bless FOCUS.