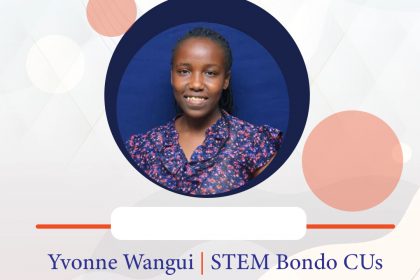 Being called to serve in FOCUS as a STEM Staff was unexpected. I didn't know a lot about FOCUS while in the CU in KTTC. I, however, grew to know FOCUS Kenya through leadership in the CU and being exposed to Leadership training at the Center in Kasarani. I also served as the treasurer in the Northern Nairobi Region.

Serving as a STEM staff in Bondo CUs for 8months now has been a fantastic journey of equipping others and being equipped. My engagements involved walking, talking, and sharing with students, which has helped me grow in ministry work and social skills.

Through this period, I discovered my personality, strengths, and areas for improvement. For example, I would get nervous while training or preaching, but I have gained confidence and courage for public speaking.
I have also improved my leadership skills by working with people of different characters and learning to interact well. I have learned to be a good listener as a leader. I have also learned to be keen and embrace everyone despite their differences.

My major highlight is learning the skill of accounting for finances. I learned to account for every coin I got, and I would identify areas I overspent and improve each time. I have become a better financial manager.

I would love to acknowledge my parents for allowing me to be part of this program. I also appreciate my friends and partners who ended up being my friends for their support financially, morally, and most importantly, in prayers. They have helped me learn the value of people in life and how to be intentional. I thank FOCUS for the chance to be part of them in those eight months. I appreciate my amazing team leader and my teammates for the moments we spent together and the growth.

I desire to continue impacting others and apply the skills I developed through STEM in all aspects of my life.