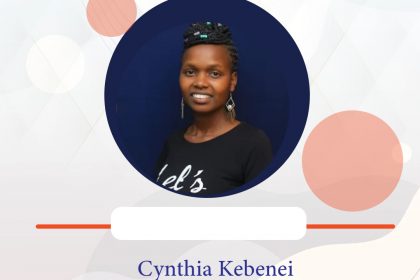 I am Cynthia Chepkirui, STEM staff in Embu and Kirinyaga Christian unions.

At the beginning of my term, I had a lot of doubts wondering if God could call such an unqualified person like me. Over time I have learned to surrender and trust in the Lord fully in my life. He has guided me through and through.

I have become more consistent in studying the word of God and living in obedience to it. At this point, the study of the word of God is not something I take for granted. Instead, it has the daily bread that I cannot live without.
STEM has taught me to persevere by faith in my hard seasons and trust God in them. I have also learned the beauty of teamwork with similar-minded people. I have gotten important skills that will in a great way help me in my future. My highlight is financial stewardship. I appreciate the place of contentment, saving, and serving with my resources. I have gained time management skills and problem-solving skills from the heritage of FOCUS Kenya. I gleaned a lot from my interactions with the associates especially concerning godly families.

I would want to pass my gratitude to FOCUS Kenya for trusting me for the past 8 months. I also thank my team leaders who have worked with me graciously. My teammates, partners, and friends refreshed me in immeasurable ways. May the Lord bless them very much.

I hope to stay faithful in my service beyond STEM and trust God for wonderful opportunities to serve.