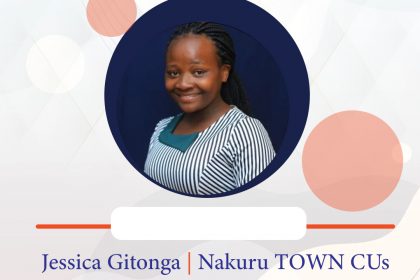 My name is Jessica Gitonga. I am a STEM staff at Nakuru Town CUs, which comprise: KMTC CU, Egerton Nakuru Town campus CU, Egerton Faculty of Health & Science CU, PCEA Medical college CU, Dairy Training Institute CU, and KITI CU.
I thank God that through FOCUS Kenya. I can confidently say that I have witnessed a positive trajectory in my spirituality, personality, and life. For the past 8 months, I have acquired essential skills to help me in the present and the future.
Among these skills, I have mastered team building through working closely with teammates at Central Rift Region and with the executive teams of the CU, guided by the slogan, "Together we transform, as one we win."
I have developed Communication and public speaking through the art of reading, writing, and listening from my team leaders. I have also developed the art of resilience. I have beaten the odds by standing firm despite challenges, such as working to deliver under high pressure and juggling between work in different CUs. This has increased my faith in God, who gives me strength. I believe the skills I have gained through STEM will help me prepare for higher achievement in my spiritual life, career, and in every other aspect of life.
I am first grateful to God for the opportunity to serve and reach out to the students through FOCUS Kenya and for being with me throughout my time in Nakuru. I acknowledge my staff and associates for their support. I am also grateful to all those who partnered with me through their financial contributions, moral support, and prayers. I would also like to appreciate and acknowledge my family members and, finally, all the CUs in Nakuru Town I worked with.