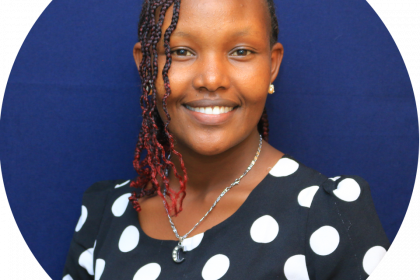 I am Blessed Faith Chepngenoh, the STEM Staff in STEM Resources and Thika CUs.
True to the FOCUS slogan; reaching students and changing nations, FOCUS's impact isn't limited to students alone but also to staff. There has been a major thrust in my ministry which has been so evident over the 8 months spent in STEM. Preaching, planning, proper preparations, devotions, training, book readings, raising funds, and bonding with students and associates have been among my major highlights.
Chief among the achievements in this journey is my growth in devotion; bible reading and prayer. Consistent devotion has not only helped me grow in the knowledge of God's word but has also helped me be transformed in all areas of my life.
FOCUS as an organization is true, committed, consistent, and excellent, with integrity, diligence, and intentionality. These are the values I have obtained from the organization. Sharing my life with both the students and the associates taught me very valuable skills. I had deliberate mentorship in my life and service also.
I grew in the skill of lobbying, mentoring, counseling, listening, and problem-solving. I am better at content development, public speaking, planning, and coordination. These are lifetime values I will hold on to.
I acknowledge my partners, associates, family, friends, and students who were there to ensure I got support! I am eternally grateful and pray that the Lord guide their steps as He is pleased.
What an everlasting legacy I wrought! Student ministry will be in my life records as long as I live.
 Long live FOCUS KENYA!