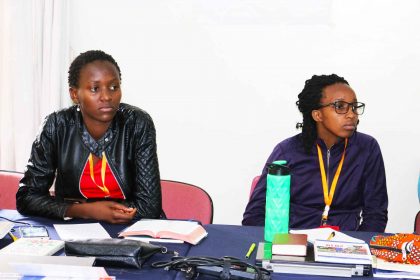 My name is Joy Maina. I served in STEM in Bondo CUs.
When joining STEM, I expected to give my best in service and to learn new things. I remember during Staff Orientation and Training (SOT) desiring to see 'The New Me' after STEM.
Ministry among students was always exciting especially the fellowships, overnight meetings, one-on-one mentorships, trainings, among many others. Those opportunities to share, interact, bond, and those testimonies from students also gave me joy. Through these moments, I learnt the art of trusting in God through the unseen. I also gathered that one might lack a solution to a problem at hand, but offering a listening ear and prayers is always comforting.
My skills in leadership, interpersonal relations, and mentorship were horned. I understood the great treasure hidden in people and friendship and I now value people more. Disciplined living is something that I will carry along beyond STEM and hopefully influence people with it.
For all the students I served with, for all who supported me in ministry through prayers, moral support, and financial giving, and for the entire FOCUS fraternity, may God expand you in all ways and sustain in you. Pray with me also as I join the market-place to be consistent in diligence and faithfulness.