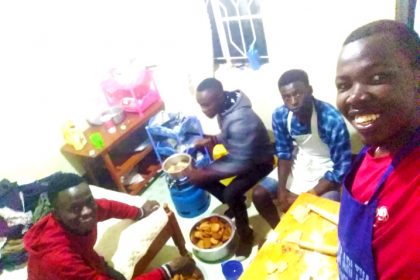 My name is Clement Babu, STEM staff Thika CUs.
When joining stem, I expected to be molded holistically, and that God would create a new heart and renew a right spirit within me. Through STEM, I have learned the value of excellence and integrity in my work and living a life of simplicity. I'm now well convinced that God shows no partiality and is sovereign over all things at all times. I gained skills such as financial management, public speaking, sermon presentation, and designing. My remarkable highlights include bonding with students and seeing CUs becoming organizationally effective.
To students in Thika, I commend them to God and to the word of His grace that can build them up and give them an inheritance among those who are sanctified, for by hiding God's word in your heart, can you keep your ways pure. To my supporters, I am grateful, and may God supply to all your needs according to His riches in glory in Christ Jesus. To FOCUS, as we endeavor to change nations by reaching students and transform lives by developing leaders be it unto us according to his word.
To this I hold, my hope is only Jesus, all the glory evermore to Him. I intend to be more impactful to the body of Christ in excellence and that my light may shine even in the marketplace.