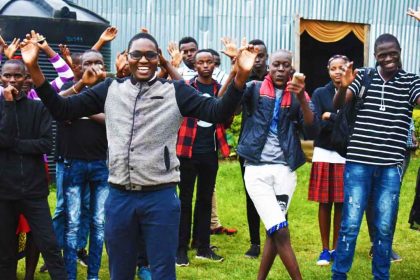 I am Shadrack Andibo, the STEM staff in Kakamega CUs.
When I first received the news that I had been considered for the STEM program, I was both afraid and excited. Afraid because of the challenging task I imagined ahead of me but excited because I have been looking forward to full time ministry in the student world. I expected a warm welcome among the students I was going to work with. I also looked forward to forming strong friendships with both students and associates of Kakamega.
One of the most remarkable times I have had was at a time I hosted some students over lunch. After we had the sumptuous meal, we had a question-and-answer session where they asked about several issues in their lives. I was to give biblical responses and words of encouragement.
I have grown in the discipline of consistency in every project I start. I have built a conviction to lead an intimate Christian life and raise a godly family. I have also sharpened my writing skills during my time in STEM.
For my students, you know I love you deeply. My prayer for you is that you may remain strong in the Lord, built up and rooted in Christ Jesus. For my supporters, thank you very much. May the Lord bless you abundantly. For the FOCUS family, I am grateful. May the Lord use this ministry to impact many more lives.
My heart is at rest as I consider transitioning from STEM.