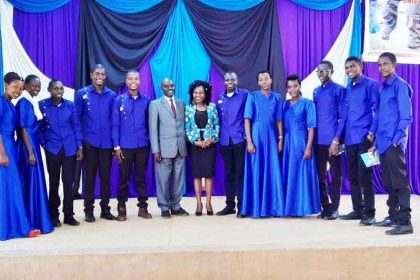 My Name is Rachael Knight. STEM Staff University of Eldoret, KMTC Mosoriot, KMTC Iten, AIC Medical Kapsowar, Koshin technical institute, and Eldoret Poly CUs.
The process involved the incorporation of disciplines like solitude and journaling for me.  I have gained and improved skills in financial management, communication, reading, organisation, and planning from the exposure in the program. I have also become a much better listener.
Traveling from one town to another was a delight. Calls and visits by students over meals, wrapped up in meaningful conversations, was great. Not forgetting living with a Norwegian, Pendo, was rather refreshing for me. The gift of friendship and meaningful relationships gained this year with teammates and the staff team in FOCUS cannot be ignored.
There are days that the Lord was stretching me into more and I felt that he was asking too much. I resisted and I struggled as my moisture dried where I once was pliable. In distress, I realized that I needed the grace of the Potter, for I alone was helpless. When He saw I was struggling He met all my needs and gently added moisture to my drying sands; refreshing me.
In the hands of a master potter, I took on a pleasing personality, becoming a thing both of usefulness and unique beauty in His Kingdom. I rejoice in the product and I thank the Lord for his moulding.
Long live Focus Kenya! Long Live STEM!