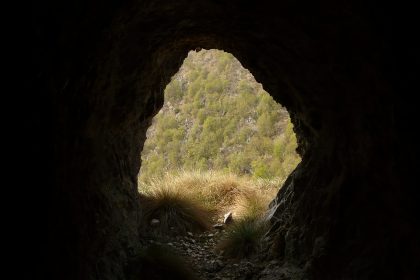 BY LUCIA KATILE: A student of Karatina University
Contact: luciakitile@yahoo.com
Does the Lord speak? It was at Ezra Conference 2016 held at Kabarak University organized by FOCUS Kenya I got an opportunity to interact more with the Lord through the Word of the Lord and prayer. It has taken me a couple of months requesting God for peace of the heart but during this conference on 30th December 2016 during the seminar, Inner healing, the Lord spoke to my situation.
Anngladys Gichuhi, the facilitator of the seminar handled it in a way that I felt she was really talking to me. The seminar was meant for me specifically and as she was speaking I could hear the voice of the Lord saying, "Daughter your sorrow has turned into joy, your mourning has come to an end," in my heart I was troubled until the end of the seminar when I had to do nothing else but rush to the prayer room with tears I asked God to confirm this. When I came out of the prayer room I had peace than I had requested God. I felt that my heart was healed I knew that my past was gone and the Lord has given me a new beginning.
My lack of peace began after a series of events which burned in my life and I felt that I had no reason to live. I loved to be alone and when around friends I could just make a lot of note jokes and keep on laughing that no one could understand what I was going through. I slept most of the time because I thought my bed could give me comfort and it understood me better than human beings could, sometimes I could think about committing suicide because I the thought that live had no meaning to me but I thank the Lord because He is my comforter.
I thank God because of Anngladys Gichuhi because of making an impact in my life. May the Lord bless you and increase your boundaries. I'm also grateful to FOCUS Kenya for organizing this great conference. It has made a great impact in my life. I have seen the purpose for me to live and not only living, but standing out as Micah did in his time. my desire is that I will study the law of the Lord, practice it and teach it (Ezra 7:10).
I have learnt that mourning may endure for a night but joy will forever come in the morning. The Lord has taught me to be patient and stand still. Let us all keep your trust in the Lord but not in men (Jer. 13:7-8). The Lord understands our hearts.
Thank you God, thank you FOCUS Kenya.