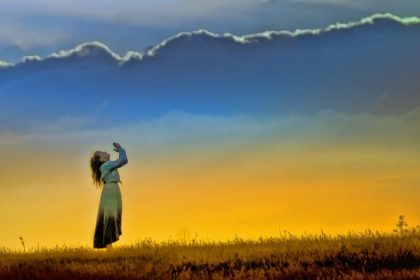 By Anthony Mjomba Mombo: A student at Kenyatta University Main Campus
Contact:[email protected]
Ezra 2016/2017 has come at such an appointed season in Kenya even as we are feeling the heat in a political season in our country Kenya. It is with certainty that this is ordained time……for the Spirit of the Lord is upon me for He anointed me to……do justly, love mercy and walk humbly with your God. Having delegates from different parts of Kenya not forgetting the international scholars who pilgrim from their countries to here, give me a glimpse of the plan God has for our country. The strategic position of the university Christian students is meant to bring hope in all disillusionment we have and are experiencing today from leadership institutions in Kenya.
Looking at this elephant in the room reminds me of a writer who once said I may not stop the birds from flying above my head but I can stop them from building nest on my head. So, it is really wrong for us to die silently like sheep yet we know the true which it will only benefit when it has been spoken.
Looking at Micah who confronts the injustices in his society makes me draw lessons for which any delegate must surmount to be counted.
One is ones' character. One of writers wrote `when wealth is lost nothing is lost, when health something is lost but when character is lost everything is lost`. Jesus said… you shall know them by their fruit. ` The three young men who stood their ground and did not eat defiled food nor did they bow to other gods are good examples of men of character. All this as Mr. Simon taught in the seminar on Holy Spirit are the outcome of persistent walk of obedience and submission on Him.
Second is counting the cost. It is out of this that we can match the Spartan warriors who either come back with the shield or on the shield. Let us prepare for situations like those for John the Baptist who was detained for speaking the truth and faced the gallons later on. Like Moses who choose to identify with his own Hebrews and not pharaohs' even if it meant exile. As you do that look beyond counting the cost, there lies hope for seven areas of influence in Kenyan. Politics, religion, education, media, family, entertainment and judiciary shall be rescued from the hand of the slayer.
Finally, don't be drank of the position and forget God. Yes, like Uzziah who was lifted by God in the beginning of his reigned but he abandoned Him was no more to be seen. You shall be accountable at the end.