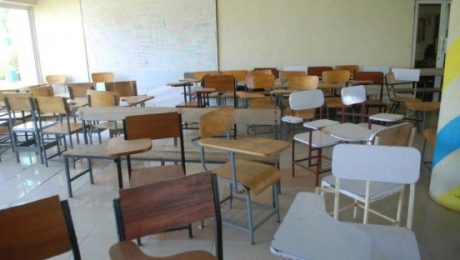 In the past decade, 1st of March would find most of the public university students revising for their end-of-second-semester exams. Soon after, the first year students would enjoy a four months' recess while the senior students would be busy in their industrial attachment. Such stories sound like old tales to the current crop of varsity learners. For two years in a row, the university students have been subjected hugely to disrupted learning. Consequently, students on campus have been like sheep without a shepherd because of the ongoing University Lecturers' strike. Cumulatively, University learning halted for 142 days and counting for the past one and half years.
It is now a blame game between the government and the dons. As they say, when two bulls fight, it is the grass that suffers. In the case of the perpetual lecturers' strikes, the university students have become the highest casualties. Their agony ranges from uncertainty, fear, financial strain, emotional torture, to despair.  The parents and guardians of these students bear the pain and the painful effects as well.
According to an online survey conducted among students in Fellowship of Christian Unions with a few outliers who are likely to complete a four-year course in six or seven years, nearly half of the students will complete their university education at least a year later than the anticipated time.
The implications of these strikes are graver than the face value effects frequently discussed on the media. To begin with, many students have expressed fear on when they will ever complete school. Most of the universities so far have never issued memos for closing the universities, even when learning is not happening. This makes the students be in conflict whether to go home or stay on campus. Therefore, students have been forced to spend "money for upkeep in school without any serious learning going on. The assumption is that students are in session!" laments a student at Moi University College of Health Science. His pain is shared across the board by the university students.  The confusion among students is compounded by misrepresentation of the reality. For example, recently, a memo was issued by the Jomo Kenyatta University of Agriculture and Technology (Main Campus), informing the students that lectures were to resume on Monday 16th April 2018. Some of the students who had traveled home had to come back to the university only to find the issue of strike fully unresolved.
The stress levels as a result of these uncertainties are on the rise. Many students live on the little pocket money provided by their parents or guardians. Others hardly have enough resources for the semester, let alone paying for an extra month beyond the semester. A number of the students have admitted undergoing psychological torture: "It is frustrating, being that it is our final year of school and now it might not even be. I wonder what my purpose is if I can't even finish school and graduate in time and start pursuing my dreams!" a bewildered student at the University of Nairobi wonders. To this end, besides the infamous "return-to-work formula" UASU should agitate for a strengthened counseling department in the Universities to debrief the students when normalcy is resumed. This article may not highlight some vices resulting from the idle and stressed students, but if the social media is anything to go by, revelry among the students might be the "interim university curriculum." Once, when some students were interviewed on national television over the issue of strike, many echoed the phrase, "an idle mind is the devil's workshop", pointing to the psychological and social implications of such prolonged disruptions. The prolonged strike may lead to production of "half-baked" graduates. Already, there is debate on the quality of our education. The disruptions might as well entrench the claim of minimum standards in implementation of education.
From history, the universities have tended to adopt the crash program to mitigate against time lost due to disruptions. Adopting a crash program by itself flies in the face of certain standards. For example, it downplays the ideals in learning with regard to contact hours, learning activities, assignments, and research. Each learning activity is supposed to build upon another within a specified period. When the learning momentum is interfered with, the desired learning goal is distorted.
Many students interviewed agree that it is always challenging to gain momentum once the learning tempo has been slowed down.  Unfortunately, under the prevailing circumstances, the lecturers and the students alike will be concerned about passing the exams more than anything else. At times lecturers have casually responded to students concerns over uncovered syllabi with "do not worry about that, it won't be covered in the exams" attitude.  Those running photocopying businesses are likely to enjoy a boom, thanks to the many handouts and past papers likely to be recommended by the lecturers. With that kind of teaching, we are not likely to restore confidence in our education.
Economically, we shall never recover the loss. "The strike is a waste of time. For example, some students have other siblings still in primary or secondary school and the parents have always kept in mind the day their son or daughter would graduate to give way for the young ones, but due to the strike, the time increases," a student from Moi University Annex narrates. Students could have lost career opportunities such as scholarships, internships, industrial attachments, and possible employment.
Resources have been wasted as a result of the strikes. Let us make some reserved estimation of house rent and food that has gone to waste. In 2017 and 2018 alone, cumulatively, at least four months have been lost. The average expenditure for a student on rent, food and upkeep are Ksh. 7000-10000. Considering the current university population of at least 500, 000 students, approximately, Ksh. 14-20 Billion has gone to waste on rent and food alone; money enough to build 60 of the just-completed Ultra-Modern Eye and Dental Centre at Tenwek Hospital. Or better still money enough to pay the lecturers and have change!
It is unfair for the students and parents when the dons will go smiling all the way to the bank yet no one is talking about compensating the other affected stakeholders.  Of course, it is not possible to recover time lost; time cannot be renewed unless NATO discovers a way to rotate the earth anti-clockwise to reverse time. Extending the semester's dates is not recovering the time lost. That is why we need to move away from the industrial strikes; they only lead to unrecoverable losses. Could it be time we went the United Kingdom way, where University Students Union Leaders demanded compensation for the wasted resources?(https://www.theguardian.com/higher-education-network/2018/feb/07/students-demand-compensation-from-universities-over-lecturer-strikes).
Luckily, some students have taken advantage of the time to develop in other skills. Some have enrolled in short courses while others have considered part-time jobs. A number of them are enjoying quality time with their parents and friends. A few are taking a breather from the otherwise busy academic schedule to read other materials other than academically related work. However, these are the minority of the student's population.
Business cannot be as usual when learning is paralyzed in our institutions of higher learning. This could be the surest way of destroying Kenya. If a lasting solution is not found, we are in for trouble. More stray surgeries are on the way; and more buildings and bridges are yet to collapse if a solution is not found soon. Let us arrest the situation before we get to the point of no return. The government together with UASU must listen and act. Everyone must rise towards finding a lasting solution because the effects though invisible now, will affect everyone.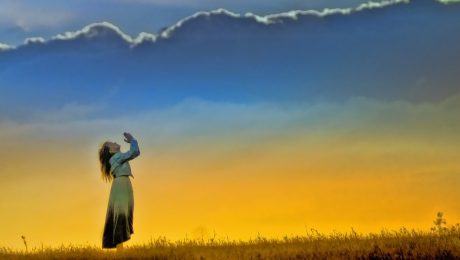 By Anthony Mjomba Mombo: A student at Kenyatta University Main Campus
Contact:anthonymombo96@gmail.com
Ezra 2016/2017 has come at such an appointed season in Kenya even as we are feeling the heat in a political season in our country Kenya. It is with certainty that this is ordained time……for the Spirit of the Lord is upon me for He anointed me to……do justly, love mercy and walk humbly with your God. Having delegates from different parts of Kenya not forgetting the international scholars who pilgrim from their countries to here, give me a glimpse of the plan God has for our country. The strategic position of the university Christian students is meant to bring hope in all disillusionment we have and are experiencing today from leadership institutions in Kenya.
Looking at this elephant in the room reminds me of a writer who once said I may not stop the birds from flying above my head but I can stop them from building nest on my head. So, it is really wrong for us to die silently like sheep yet we know the true which it will only benefit when it has been spoken.
Looking at Micah who confronts the injustices in his society makes me draw lessons for which any delegate must surmount to be counted.
One is ones' character. One of writers wrote `when wealth is lost nothing is lost, when health something is lost but when character is lost everything is lost`. Jesus said… you shall know them by their fruit. ` The three young men who stood their ground and did not eat defiled food nor did they bow to other gods are good examples of men of character. All this as Mr. Simon taught in the seminar on Holy Spirit are the outcome of persistent walk of obedience and submission on Him.
Second is counting the cost. It is out of this that we can match the Spartan warriors who either come back with the shield or on the shield. Let us prepare for situations like those for John the Baptist who was detained for speaking the truth and faced the gallons later on. Like Moses who choose to identify with his own Hebrews and not pharaohs' even if it meant exile. As you do that look beyond counting the cost, there lies hope for seven areas of influence in Kenyan. Politics, religion, education, media, family, entertainment and judiciary shall be rescued from the hand of the slayer.
Finally, don't be drank of the position and forget God. Yes, like Uzziah who was lifted by God in the beginning of his reigned but he abandoned Him was no more to be seen. You shall be accountable at the end.
Wednesday, 01 February 2017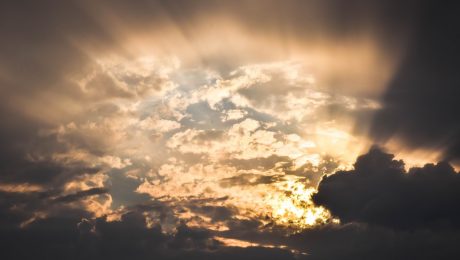 By Gideon Lyomu: A student at Kenyatta University, Main Campus
Contact: gmnyomu@gmail.com
Pilgrims on a journey to a great destiny, whose good descriptions we cannot exhaust. This is a short description of the Christians. On a journey, which like that through a thick forest is full of uncertainties. But why uncertainties? Because there are things we encounter each time a day dawns and before the sun sets,its indeed a lot. Encounters that move us to tears, fear despair and even try so much to kill our hope.
The interesting part of it is that though we are faced with uncertainties, our journey is a different one since there's always hope. Hope of light no matter how great the darkness may be. But as said earlier, what grieves much is that this hope faces much opposition and is always at the verge of being destroyed.
Though we look up to our destiny; heaven, we can't ignore the fact that there's a land where we are sojourners and this is our nation, or country to say.
But our place of sojourn has been turned into a place of deep sorrow, sorrow as see our nation go up in flames of corruption, tribalism, injustice. The list is endless and the smoke that rises form this is so great. Great to behold! Innocent lives are destroyed, those who stand for justice are executed and the doers do it in impunity.
That which we held to as normal has been eroded and new normal has cropped in. Corruption is now the new normal, the order if the day, a language in every place. Sexual immorality too, land grabbing, exam irregularities,injustice, inauthentic leadership, industrial boycotts from one sector to another and from time to time, tribalism and what surprises, in the house of God, gospel for money, faking of miracles and much more. This is surprising because those who ought to the light of the world have confirmed to the darkness and rottenness. All these is what one encounters as you watch news on television, listen to news on radio or even read newspapers. As we encounter them, a major question crosses our minds every moment: Is there hope that this will come to an end one day? Is there hope for a better nation and a better life,? From this then rises another major one; Are there an answers to these questions? Definitely, there is. And the answer is: yes, there is one.
In the bible, as we go through the book of Micah, we find that the same situation we are encountering prevailed at that time and God works His judgment upon the people due to their sin but towards the end of the book, we see another face of God. This is the face of love, mercy and readiness to forgive. We have to agree that if at all we want to fight against the prevalent social evils and win, there's a weapon we must never put down. This is HOPE. Take note that I said, fighting. This is because it is not just about sitting down, wailing and waiting upon God to come but RISING TO ACTION. Clearly speak of the evils to those who are doing them and confidently confront it.
In the midst of all voices that are ever rising, many of which are discouraging, there is a voice; that of our Almighty God which whispers to our ears, "THERE IS HOPE" But only if we cry to our God, trust in Him and act according to His desire will we receive His restoration. No matter how loud other voices may sound, we ought to turn our attention to this small still voice, to hold on to it. As we hold to it, we shouldn't forget to firmly stand against these evil even if it will cost our lives. But since it is for the a just reason, it isn't a loss but great gain, for if we sit down and silently watch the evil continue, great is the punishment that awaits us, both who are doing evil and the righteous. The only voice by which we are assured of a better life. THE VOICE OF OUR GOD… THE VOICE OF HOPE.