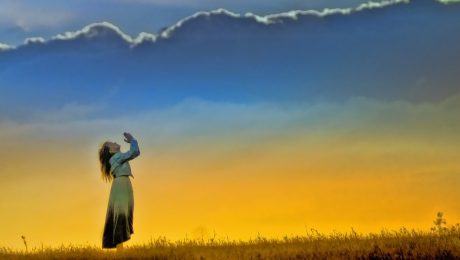 By Anthony Mjomba Mombo: A student at Kenyatta University Main Campus
Contact:anthonymombo96@gmail.com
Ezra 2016/2017 has come at such an appointed season in Kenya even as we are feeling the heat in a political season in our country Kenya. It is with certainty that this is ordained time……for the Spirit of the Lord is upon me for He anointed me to……do justly, love mercy and walk humbly with your God. Having delegates from different parts of Kenya not forgetting the international scholars who pilgrim from their countries to here, give me a glimpse of the plan God has for our country. The strategic position of the university Christian students is meant to bring hope in all disillusionment we have and are experiencing today from leadership institutions in Kenya.
Looking at this elephant in the room reminds me of a writer who once said I may not stop the birds from flying above my head but I can stop them from building nest on my head. So, it is really wrong for us to die silently like sheep yet we know the true which it will only benefit when it has been spoken.
Looking at Micah who confronts the injustices in his society makes me draw lessons for which any delegate must surmount to be counted.
One is ones' character. One of writers wrote `when wealth is lost nothing is lost, when health something is lost but when character is lost everything is lost`. Jesus said… you shall know them by their fruit. ` The three young men who stood their ground and did not eat defiled food nor did they bow to other gods are good examples of men of character. All this as Mr. Simon taught in the seminar on Holy Spirit are the outcome of persistent walk of obedience and submission on Him.
Second is counting the cost. It is out of this that we can match the Spartan warriors who either come back with the shield or on the shield. Let us prepare for situations like those for John the Baptist who was detained for speaking the truth and faced the gallons later on. Like Moses who choose to identify with his own Hebrews and not pharaohs' even if it meant exile. As you do that look beyond counting the cost, there lies hope for seven areas of influence in Kenyan. Politics, religion, education, media, family, entertainment and judiciary shall be rescued from the hand of the slayer.
Finally, don't be drank of the position and forget God. Yes, like Uzziah who was lifted by God in the beginning of his reigned but he abandoned Him was no more to be seen. You shall be accountable at the end.
Wednesday, 01 February 2017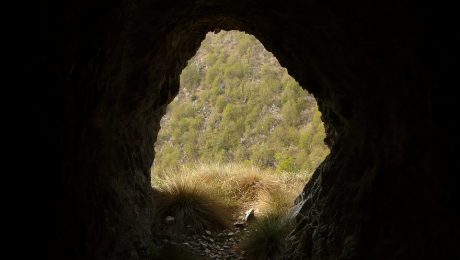 BY LUCIA KATILE: A student of Karatina University
Contact: luciakitile@yahoo.com
Does the Lord speak? It was at Ezra Conference 2016 held at Kabarak University organized by FOCUS Kenya I got an opportunity to interact more with the Lord through the Word of the Lord and prayer. It has taken me a couple of months requesting God for peace of the heart but during this conference on 30th December 2016 during the seminar, Inner healing, the Lord spoke to my situation.
Anngladys Gichuhi, the facilitator of the seminar handled it in a way that I felt she was really talking to me. The seminar was meant for me specifically and as she was speaking I could hear the voice of the Lord saying, "Daughter your sorrow has turned into joy, your mourning has come to an end," in my heart I was troubled until the end of the seminar when I had to do nothing else but rush to the prayer room with tears I asked God to confirm this. When I came out of the prayer room I had peace than I had requested God. I felt that my heart was healed I knew that my past was gone and the Lord has given me a new beginning.
My lack of peace began after a series of events which burned in my life and I felt that I had no reason to live. I loved to be alone and when around friends I could just make a lot of note jokes and keep on laughing that no one could understand what I was going through. I slept most of the time because I thought my bed could give me comfort and it understood me better than human beings could, sometimes I could think about committing suicide because I the thought that live had no meaning to me but I thank the Lord because He is my comforter.
I thank God because of Anngladys Gichuhi because of making an impact in my life. May the Lord bless you and increase your boundaries. I'm also grateful to FOCUS Kenya for organizing this great conference. It has made a great impact in my life. I have seen the purpose for me to live and not only living, but standing out as Micah did in his time. my desire is that I will study the law of the Lord, practice it and teach it (Ezra 7:10).
I have learnt that mourning may endure for a night but joy will forever come in the morning. The Lord has taught me to be patient and stand still. Let us all keep your trust in the Lord but not in men (Jer. 13:7-8). The Lord understands our hearts.
Thank you God, thank you FOCUS Kenya.
Wednesday, 01 February 2017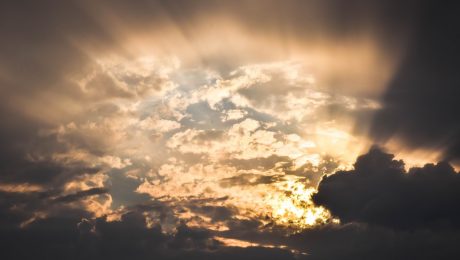 By Gideon Lyomu: A student at Kenyatta University, Main Campus
Contact: gmnyomu@gmail.com
Pilgrims on a journey to a great destiny, whose good descriptions we cannot exhaust. This is a short description of the Christians. On a journey, which like that through a thick forest is full of uncertainties. But why uncertainties? Because there are things we encounter each time a day dawns and before the sun sets,its indeed a lot. Encounters that move us to tears, fear despair and even try so much to kill our hope.
The interesting part of it is that though we are faced with uncertainties, our journey is a different one since there's always hope. Hope of light no matter how great the darkness may be. But as said earlier, what grieves much is that this hope faces much opposition and is always at the verge of being destroyed.
Though we look up to our destiny; heaven, we can't ignore the fact that there's a land where we are sojourners and this is our nation, or country to say.
But our place of sojourn has been turned into a place of deep sorrow, sorrow as see our nation go up in flames of corruption, tribalism, injustice. The list is endless and the smoke that rises form this is so great. Great to behold! Innocent lives are destroyed, those who stand for justice are executed and the doers do it in impunity.
That which we held to as normal has been eroded and new normal has cropped in. Corruption is now the new normal, the order if the day, a language in every place. Sexual immorality too, land grabbing, exam irregularities,injustice, inauthentic leadership, industrial boycotts from one sector to another and from time to time, tribalism and what surprises, in the house of God, gospel for money, faking of miracles and much more. This is surprising because those who ought to the light of the world have confirmed to the darkness and rottenness. All these is what one encounters as you watch news on television, listen to news on radio or even read newspapers. As we encounter them, a major question crosses our minds every moment: Is there hope that this will come to an end one day? Is there hope for a better nation and a better life,? From this then rises another major one; Are there an answers to these questions? Definitely, there is. And the answer is: yes, there is one.
In the bible, as we go through the book of Micah, we find that the same situation we are encountering prevailed at that time and God works His judgment upon the people due to their sin but towards the end of the book, we see another face of God. This is the face of love, mercy and readiness to forgive. We have to agree that if at all we want to fight against the prevalent social evils and win, there's a weapon we must never put down. This is HOPE. Take note that I said, fighting. This is because it is not just about sitting down, wailing and waiting upon God to come but RISING TO ACTION. Clearly speak of the evils to those who are doing them and confidently confront it.
In the midst of all voices that are ever rising, many of which are discouraging, there is a voice; that of our Almighty God which whispers to our ears, "THERE IS HOPE" But only if we cry to our God, trust in Him and act according to His desire will we receive His restoration. No matter how loud other voices may sound, we ought to turn our attention to this small still voice, to hold on to it. As we hold to it, we shouldn't forget to firmly stand against these evil even if it will cost our lives. But since it is for the a just reason, it isn't a loss but great gain, for if we sit down and silently watch the evil continue, great is the punishment that awaits us, both who are doing evil and the righteous. The only voice by which we are assured of a better life. THE VOICE OF OUR GOD… THE VOICE OF HOPE.