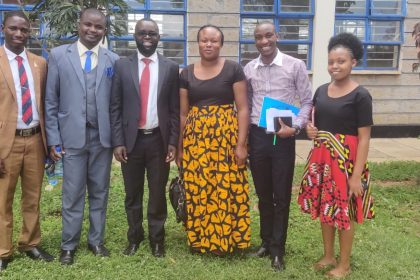 I am Collins Otieno, serving with Machakos and Daystar CUs.
I remember singing "when You call me I will answer," and realizing the weight of it when invited to join STEM. I prayed that God would use me to fulfill His purpose within one year.
Serving God together and mentoring the students during this period of one year has been great. I remember the countless meetings, bonding with students, visits which led to sharing and encouragements, having accountability partners, and the fellowships with great delight. Machakos Associates branch is one warm fellowship that I belonged to that was a great source of encouragement and generous support.
Through FOCUS, I have been enriched with values and skills that I can carry beyond my time in STEM like personal planning and financial management.  The retreats and trainings have shaped me and moulded me. I have gained a lot of skills that will be valuable even for future use. Accounting for every coin and personal planning has helped me a lot.
I am thankful to my team leader for being there for me both in the ministry work and social life. The nice meals from his house and warm welcome from his family has taught me a lot. Am glad that through him I have been impacted with wisdom and experiences. God  also blessed me with partners who supported me through the ministry. I have raised many friends through the process, some I knew and some I didn't know before.
Indeed I can say that the STEM  was indeed a calling