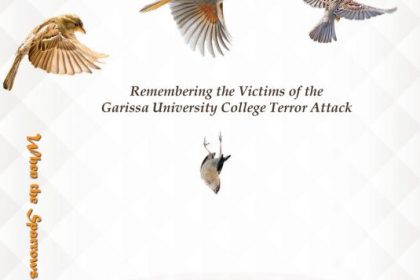 The events of April 2nd 2015 in Garrisa University College when terrorists attacked the Christian Students will forever be engraved in the hearts of many, particularly those who experienced them first hand. The healing process for the students has not been an easy journey for them, and those around them too. FOCUS has continued to walk with the students, supporting their healing. Together with the students, FOCUS led by the Deputy National Director and the North Rift Region staff held a thanksgiving service on the 27th July 2018 at the Moi University-Main Campus to celebrate God's faithfulness.
The students' counsellor, Mary Magugu recalled the day the students arrived at the campus to continue with their academic journey.  It was a day filled not only with mixed emotions and feelings of doubt but with hope too. The students joined Moi University wounded; mentally and physically, and ahead of them was a long journey towards healing. Three years later, the first group of finalists completes their studies. They leave the university better, more optimistic about life and what the future holds for them.  Many attest that the journey towards healing has not been an easy one, but God has been and is faithful. He brought His people to walk with the students on their journey, sharing in their pain, and struggles.
On this day, the 27th of July 2018, the survivors celebrated God's faithfulness. Their songs of thanksgiving, tears of joy culminated into infectious smiles and hopeful laughter. They have risen up despite the pain and aches and won against anger, nightmares, feelings of forgiveness and painful flashbacks … all not easy. 'Every struggle that comes our way should make us stronger and more resilient.' As Ms Magugu would assert during the meeting.
Our desire is that these students will continue to testify of God's faithfulness. To help appreciate the past offer a considered appraisal of the present and an informed march into the future, FOCUS published a book recounting the events of the day and aftermath of the Garissa University College attack, When the Sparrows Fell. You can obtain a copy of the book from the FOCUS bookstall. We continue to pray with the survivors and the families of the sparrows that fell and for the Nation that God may bring about an enduring peace.