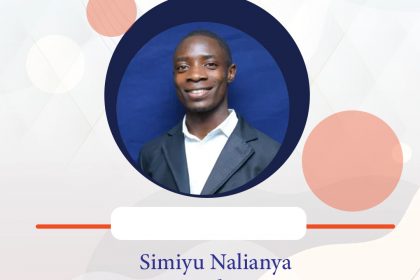 I am an alumnus of Karatina University's Main Campus with a BSc in Food Science and Nutrition. I had opportunities to serve in the CU, as an Art and design organizing secretary, Bible Study Coordinator, Chairperson, and Vice-chairperson of Mount Kenya RSEC. I served as the STEM IT and at Garissa University CU.
I developed an interest in working with FOCUS in 2019 during the EZRA conference. I loved how everything was well coordinated and the perfection in their work. I loved the campus ministry facilitators CMFS worked at our campus and admired the lifestyles of the STEM staff. However, I did not feel as qualified as they were. I doubted my ability in the position and was afraid of engaging with large groups.
At some point, I went through a tough season in my life. But I experienced love and care like never before. I understood the mercy of God and my faith was strongly grounded. With the help of God, friends, and other support systems, I was very refreshed for life and ministry.
I have gained experience in creative design and social media algorithm management through this period. I was able to deliver interactive designs for the website, mobile app, and social media. I gained skills in stakeholder relations and strategic brand visibility to the outside market. I managed to cover different live stream events and record and edit content. I am a refined person and a more inspired worker.
I had a thrilling experience of ministry in Garissa County. I loved the culture of people there, and how students are working to make their lives better. I had the honor of training and mentoring students, sharing the gospel, and giving oversight to them.
May the Lord God almighty bless FOCUS Kenya, I pray for all the staff and stakeholders. May the Lord help FOCUS to accomplish and execute all the plans, objectives, and strategies set for the growth of the ministry. I am indebted to the investments of my colleagues and team leaders, my partners, family, and friends.