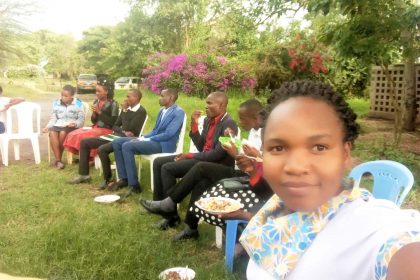 My name is  Abigael Robert. I am the STEM staff in Maasai Mara and Bomet CUs.
I received an invitation to join the STEM program on 9th March 2019. As I prepared to join the program, I desired to grow in spiritual disciplines, walk with students in the faith, grow in leadership, reading, and build relationships. Engaging students in discipleship classes, bonding sessions, leadership training, mentorship sessions, and one-on-one meetings with students gave me fulfilment.
STEM has been more of becoming and being made. I have experienced transformation and convictions that have sharpened my leadership skills, commitment to hard work, stewardship,  faithfulness and integrity. These are lifetime values the Lord has taught me during STEM.
My prayer to my partners, and students is for them to prosper concerning all things and to be in good health, holding on to the blessed hope until we see the coming of the son of God.
I feel the Lord is calling me to ministry especially reaching out to Muslims. Pray with me as I listen carefully from Him.