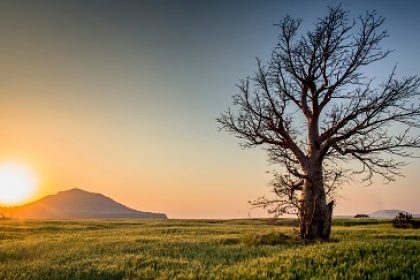 What is Salvation?
Salvation refers to deliverance from eternal death which is the punishment for sin. We get saved when we put our faith in Jesus Christ, the Son of God who was crucified for our sins and who rose from dead (resurrected) so that we may have eternal life.
All men are sinners
Men here refers to all humanity. We are inherently sinful people. There is not one of us who on his own is righteous (Romans 3:10-18). All have sinned and fall short of the glory of God (Romans 3:23). We inherit this nature from the first man, Adam, who together with his wife Eve sinned by going against God's command (Genesis 3:6-7). This is what the Bible refers to when it says, "Therefore, just as sin entered the world through one mans, and death through sin, and in this way death came to all people, because all sinned." (Romans 5:12)
Sin separates us from God and puts us in conflict with one another
When Adam and Eve sinned against God and their nakedness was exposed, their relationship with God was broken and they were banished from the garden of Eden (Genesis 3:8,23). Their own relationship was tainted when they passed blame to each other and to the serpent. This is what we see happening in our lives today. We reject God and instead live unholy and unrighteous lives with habits, thoughts, attitudes and acts that God has commanded us not to engage in. These include sexual immorality, greed, theft, anger, jealousy, selfishness, hatred, murder, etc. The Bible calls these the acts of the sinful nature and makes it clear that those who live like this will not inherit the Kingdom of God (Galatians 5:19-21).
We are unable to save ourselves
Apart from God's grace, we are powerless against sin. We are dead in sin (Ephesians 2:1). God is just and this means that he punishes all sin. However, God's mercy has triumphed over judgement (James 2:13). Just as he made garments of skin for Adam and Eve to cover their nakedness (Genesis 3:21), so has he given his Son, Jesus Christ, to die for our sins (John 3:16). This is the expression of God's great love for us (Romans 5:8, Ephesians 2:4). We are saved by grace through faith in Jesus Christ (Ephesians 2:8). Jesus Christ became sin for us so that in him we might become the righteousness of God (2 Corinthians 6:21).
How can I get saved?
We get saved when we put our faith (trust and assurance) in God through Jesus Christ. This faith leads us to declare with our mouths that Jesus is Lord, and to believe in our hearts that God raised him from the dead (Romans 10:9). This faith also results in repentance of all sin. Repentance means turning (leaving behind, changing direction, resolving) from a life of sin to a life of righteousness through Christ. When we confess our sins and put our faith in Jesus Christ, we are accepted by God as his own (John 1:12, Romans 8:1-2, 1 John 1:9).
God's grace is not without effect
God's mercy and grace is a gift that enables us to live righteously and not a license to sin. Continuing in sin after you have received the gift of God's salvation is offensive to God. The Bible describes it as "a dog going back to its own vomit" or "a pig that is washed returning to wallowing in the mud" (2 Peter 2:22). The grace of God is not without effect (1 Corinthians 15:10). This grace teaches us to say no to all forms of ungodliness and worldly passions and to live self-controlled, upright and godly lives in this present age (Titus 2:12). We ought to bear much fruit by remaining in Jesus Christ (John 15:8).
A prayer response
Prayer is the means God has provided for us to commune with him. If you truly desire to turn away from a sinful life and if you believe that Jesus Christ is the true Son of God and saviour of all men, please pray to God, confess your sins and thank him for his great salvation. You can use the prayer below
Dear God, I come to you in recognition of my sin which has separated me from you and caused me misery. I believe that you sent your Son Jesus Christ to die for me on the cross that I may be saved. I confess now my sins before you (mention as many as come to mind). I plead for your forgiveness and I thank you for the gift of faith and salvation which are mine now. Thank you God, my Father and Lord. Help me to live a life that is worthy of you from this day forward until you return or call me home. In Jesus' name, Amen.
You may contact us for further prayer, counselling or for any question regarding salvation
Phone number: 0724 997 054
Email: [email protected]