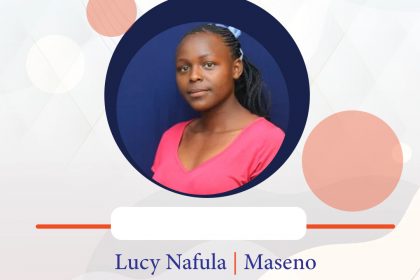 My name is Ms. Lucy Nafula and I have been serving as a STEM staff in Maseno and Busia CUs.
At the beginning of this journey, I was clouded with uncertainties and the fear of the unknown. But God has carried me successfully and I have learned total surrender to Him. Through my STEM experiences, He has helped me know Him as the Sovereign God and my Provider.
My communication and public speaking skills have greatly improved. I have had very refreshing opportunities for one-on-one engagements with students and associates. Those have enabled me to sharpen skills in guiding and counseling skills. I am trusting God to enroll in further studies in guiding and counseling so that I can serve more effectively.
All these have been possible with the great help of very key people in my life among them, the faculty members and associates in Maseno and Busia, my team leaders, my selfless partners, and the students. May the Lord bless them abundantly and enlarge their territories.
I pray that the Lord will order my steps as I transit to the marketplace.