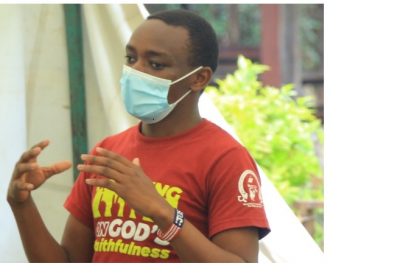 Josphat Gacau
It's beautiful to have journeyed through an unfamiliar path to the end of it, happy and satisfied. STEM in FOCUS Kenya has been that path for me. I struggled with the uncertainties an the beginning. I even doubted that it was God's will for me.
Looking back, God has worked on my Inner Self. My journal is full of accounts of joyous highlights and breaking moments. Interestingly, during the breaking seasons, so much growth happened. My perspectives on effective Christian living have been thoroughly shaped. The spiritual formation that has happened to me would have been hard to come by if I was not in STEM.
STEM helped me to review my interests and yield to the interests of God. The vanity of following interests that are not aligned to His mission was clearer during this period. The noises in my heart were quietened and I begun experiencing renewal of heart. Self evaluation has been a constant posture my life now. The accountability I got from colleagues was very instrumental in my wholistic refinement.
The interactions with students exposed me to the ministry needs in mentorship, discipleship, and leadership development. It was very humbling to see the impact from engaging these issues especially with individuals. Because the Lord was at work in their lives as well, they lives were transformed. I leave STEM very satisfied because of this.
What was an unfamiliar part at the beginning turned to be an incredible path. I praise the Lord for a chance to be shaped into a better disciple and seasoned worker.