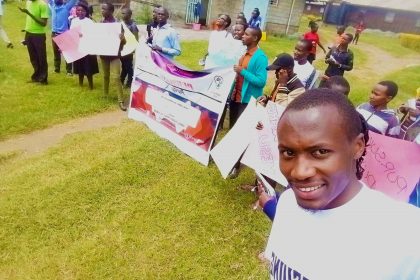 I am Kennedy Mwangi, the outgoing staff for Egerton Njoro and RVIST CUs.
STEM has been an amazing journey for me, one that I don't regret starting. I was expecting to serve, mentor, and guide students. I longed to grow in my spiritual walk as well as learning as much as there was to.
My high moments in my ministry were one-on-ones with students, preaching in the CU services, and training the leaders. These moments not only gave me an opportunity to give to the students but also learn.
Over that time, I have developed consistency in everything I do, in my devotions, character, faithfulness, and all spheres. God is the centre of everything I do and I have learnt that this is God's mission, not mine. Resource mobilization, preparing presentation content, lobbying, communication, and application of digital tools for ministry have been my greatest growth points in STEM.
I pray that God will bless FOCUS for being an organization where many people have been shaped and transformed. I also thank God for partners who have supported my ministry and pray that God will provide for them. I also pray for the students, that God will continue to use them to impact their fellow students and the world.
The Lord is leading me back to student ministry for another year to learn, grow, and serve him and his people. I believe he will guide me also in this coming year.