FOCUS EASTER RETREAT 2023
MEET THE RETREAT Facilitators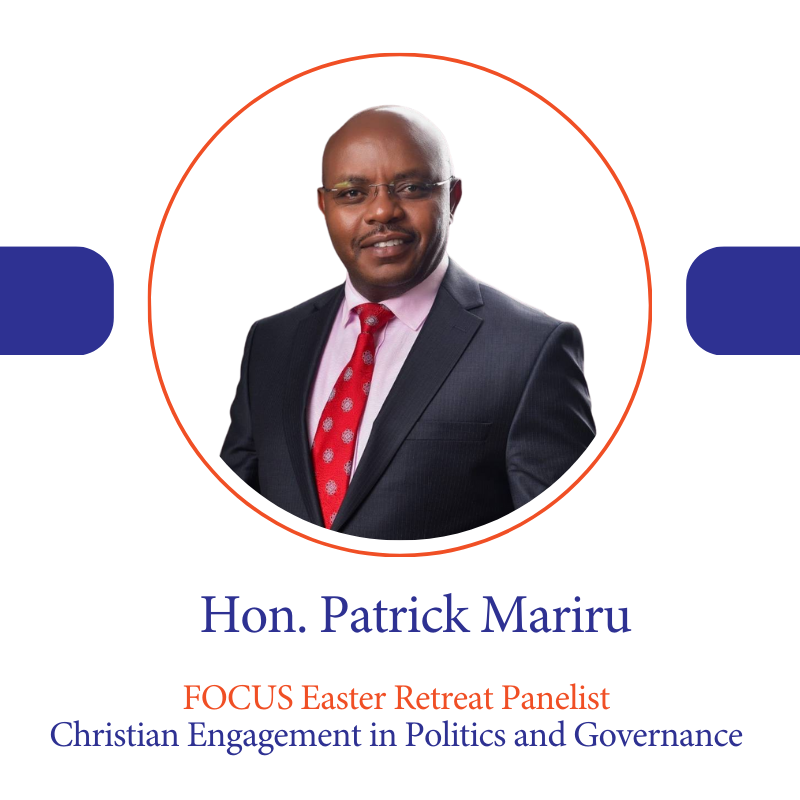 Hon. Patrick Mariru is the Principal Secretary (PS) in the Ministry of Defence. He is a passionate and dedicated Public Policy & Management Expert with experience spanning over 15 years. Before his lawmaker election, Patrick served as the first Speaker of the Laikipia County Assembly.
Mariru's convictions and his political ambitions were partly formed at FOCUS as a CU leader at the University of Nairobi Parklands Campus and National Students Executive Committee (NASEC) at FOCUS Kenya. He has carried with him the FOCUS core values wherever he has served. He demonstrates the credibility the FOCUS desires to achieve among its stakeholders as we celebrate 50 years of existence. Every Christian professional would want to listen to him and pick some lessons applicable to their context.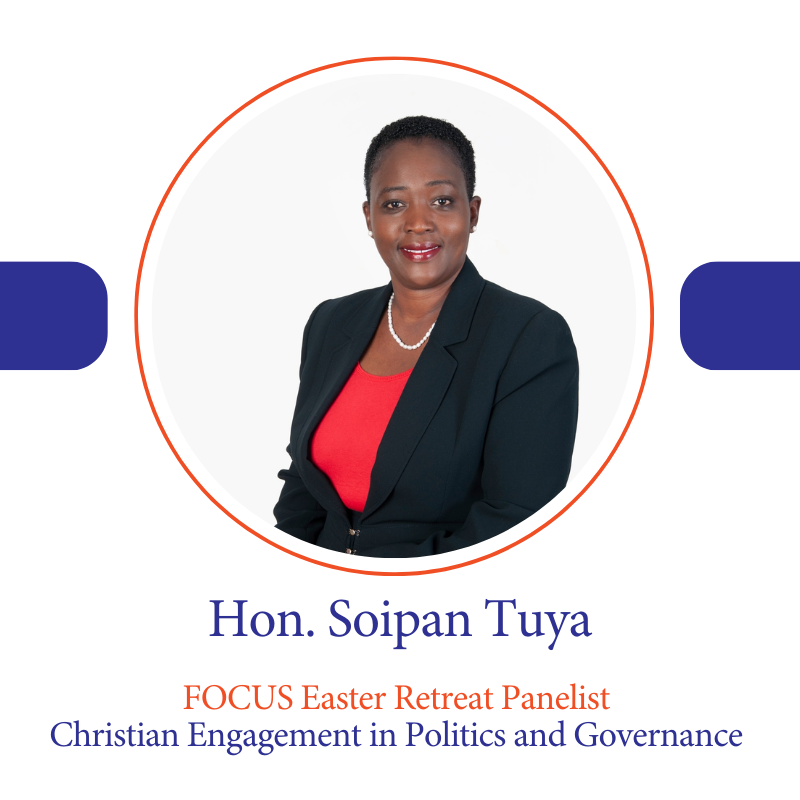 Roslinda Soipan Tuya is a Kenyan politician and former Member of Parliament (Woman's Representative) for Narok County. She is the Cabinet Secretary for Environment and Forestry. She has been consistent on advocacy issues regarding Land Law and Gender in her career and speeches. She has publicly confessed her faith and called her fellow legislatures to serve people with the fear of God. You want to hear her inspiration and courage and how she navigates the mucky political environment while keeping her faith.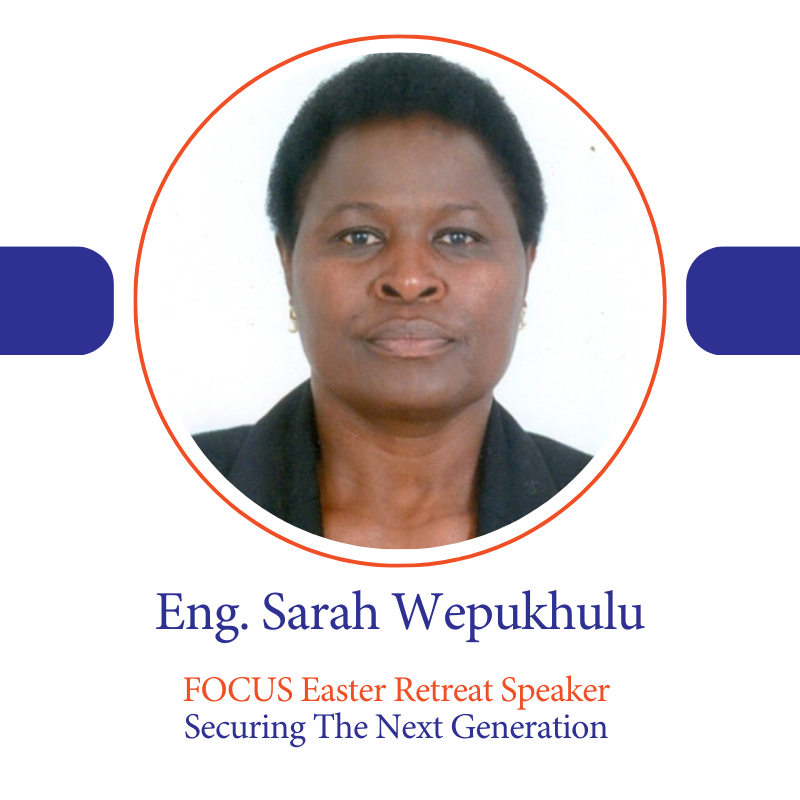 Eng. Sarah Wepukhulu, at the tender age of 3 years, contracted Polio and despite her paralysis, she challenged societal norms and studied electrical engineering at the University of Nairobi. Sarah has worked in different state institutions including the Kenya Civil Aviation Authority (KCAA) and Kenya Co-operative Creameries (KCC), before joining Kenya Power and Lighting Company in 1998. Over the years, Sarah has risen through the ranks to the position of Regional Manager, Western Region overseeing Company operations in Kisumu, Kakamega, Vihiga, Bungoma, Busia and Siaya. She is the Vice Chairperson of FOCUS Governing Council.
Sarah comes to this year's retreat with demonstrated high levels of excellence and integrity and work ethics that have seen her spotlighted by a state agency that has been characterized by many corruption scandals. Sarah's story will spur your quest to be a community of professionals making an impact.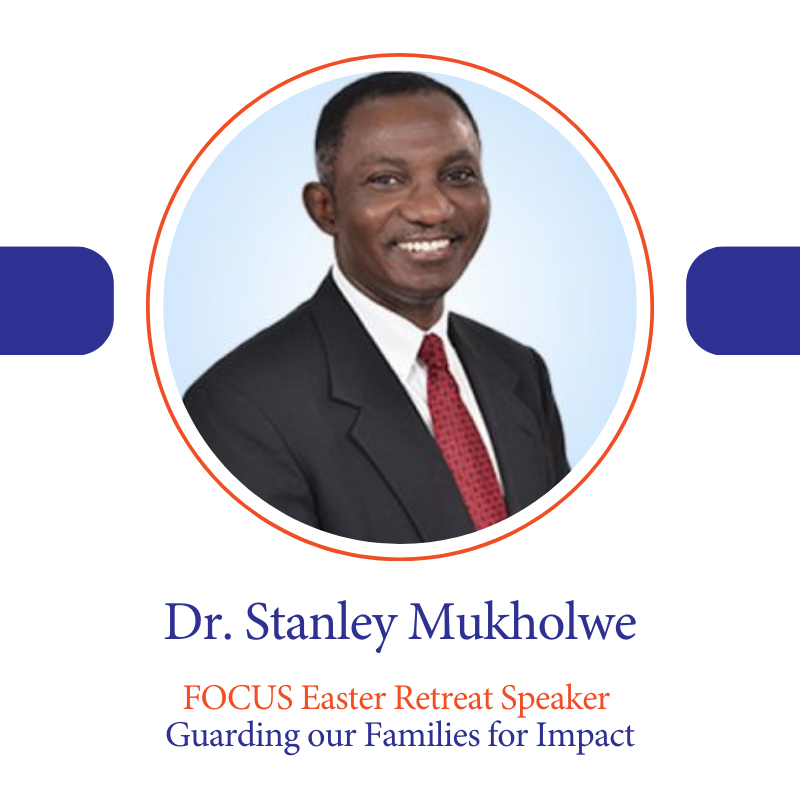 Dr. Stanley Mukholwe is the founder of RAISING FUTURE PARENTS, an organisation that exists to spread parenting principles all over Africa. Through this organization, he runs various programs designed to equip parents on how to train, instruct, guide, coach and discipline their children using Biblical principles. Dr. Mukholwe is an icon of family mentorship. He comes to this year's retreat with a wealth of experience, passion and desire to see families thrive among FOCUS Associates.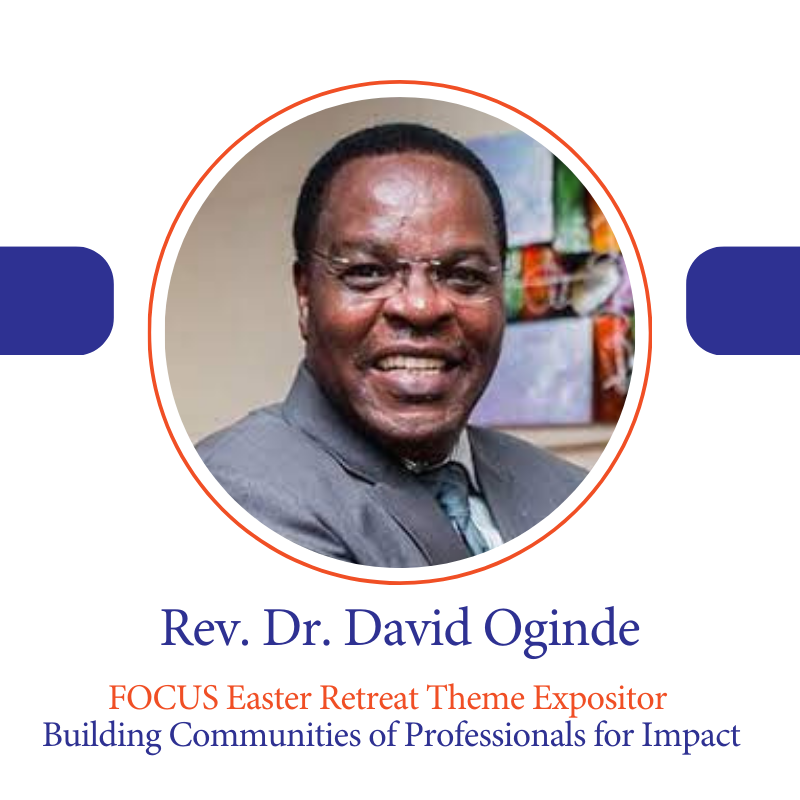 Rev. Dr. David Oginde is the immediate former presiding Bishop of Christ is the Answer Ministries (CITAM). Dr. Oginde's voice and authority in leadership has been evident in his leadership at CITAM and earlier at FOCUS Kenya. He has closed ranks with the political class, including advising the former president. He seems to have a great deal of balance between professional, political, and church leadership. He is the nominated Chairperson for the EACC Chairperson position courtesy of his evident life of integrity and interest in public theology. It is for this reason, that he will give the main speech in this year's retreat.