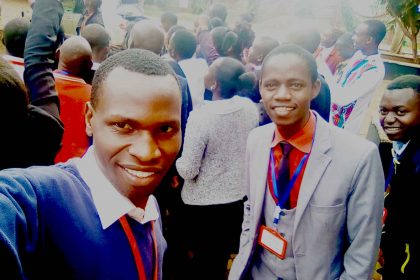 I am Etole Charles, serving as the STEM staff in Meru CUS.
I had mixed reactions when I first joined STEM, happy about the privilege, and worried by how under-equipped I felt. The journey has been very transforming and clearly, God also calls the imperfect.  It is in this program that I have learnt skills and disciplines like time management, counseling, sermon and concept preparation, budgeting, planning, reading and personal organization, and others – things that I had never put into consideration before.
The journey has had its low moments; clouded with doubts about God's presence as sometimes I was overwhelmed. On the other hand, there were refreshing moments like students' hikes, retreats, listening to students' stories, cooking, laughing, and praying together.
Amazingly, God has provided for my ministry through both familiar and unfamiliar people. Special appreciation to all my ministry partners for their endless financial support, encouragement, and prayers.  To my teammates, I salute you for the genuine feedback you always give.
It is my prayer that I will be consumed by the experience gained for the glory and honor of God. I also pray that FOCUS will always remain a place to transform and help the young generation to uphold Christian values. To God who is always faithful, gracious, and able to keep and sustain us be glory and honor forevermore.