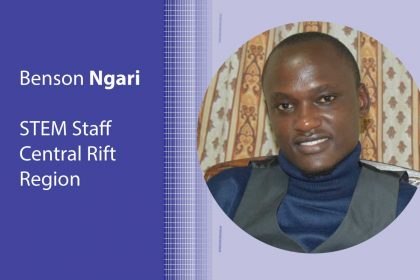 My name is Benson Ngari Kariuki, the fourth born amongst five siblings. I was born in a pious family with my mum as the beacon of Christianity in the family. Therefore, church attendance became part and parcel of my normal growth.
On the afternoon of the 2nd of January, 2009, I sat down under the preaching of the gospel of Christ, and oh! How sorrowful my soul felt as I pondered upon the mess that was in my heart and life. The words of Romans 2:23 recurred in my mind and then flowed to the core of my heart and loudly convicted me to change. That very afternoon, the gracious Lord extended His arm to me and welcomed me home. He granted me faith to believe in the propitiatory work of Jesus Christ as the Lamb of God who was slain for my sins. At that very moment, I took a turn around to follow Christ wherever He led me.
The journey with Christ from then has been a journey of service for I was called into the laity in the independent church as an 'acolyte' in the same year. In 2013 I was further ordained as a church leader where I served till late 2016. I joined campus later that year where I had the opportunity to serve as the Christian Union's 2nd vice-chairperson for two spiritual years from 2017 to 2019.
As I consider joining the STEM program it is my expectation that the Lord will continue to use me as a vessel to preach the gospel of the kingdom of God and to help students grow in the knowledge of God. I further expect a year of divine providences as the Lord Almighty leads me wherever He wills.
Finally, it is my expectation to work with every stakeholder to ensure that every student has been reached as we change the nations for Christ, one at a time.