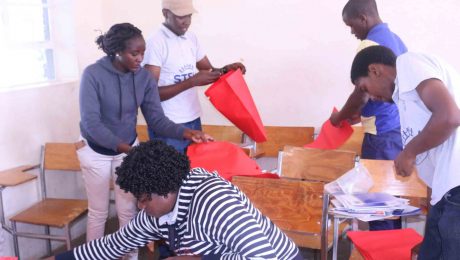 Around these COVID 19 times, ministry has shifted to digital. As a student worker, I no longer have the special opportunities to be with students. But thank God for WhatsApp, et al… Recently, one student friend (we call him S for the sake of my writing), asked me a question. I, C, owe to Him this article. I hope you enjoy and learn from our conversation as you spy into our inbox.
[27/04, 20:29] S: Could you please help me understand, basing on Scriptures, how different professions that Christians undertake play a role in God's kingdom.
[27/04, 20:29] S: Could you cite for me some of the ways that Christians undertaking these professions can be able to use their professions in ways that give God glory.
[A day later] C:
Hello Brother. Sorry for this delayed response. But I thought that I should give some thought and study to your question. I must say that this question is good.
I think the crux of the matter is in the inherent value of work, which is not seen lately in most teaching and preaching. Let me give a brief introduction so you can get my answer better.
The general assertion by many is that work is a curse or at least a result of the fall/sin. I think you know that this is not the biblical position. You know, that in Genesis 1 and 2 (before the fall), God had already given work to man. It's even better to note that God had planted the garden himself (Genesis 2:8). So he is a worker. Also that man was not working so that he gets food; it seems he already had food (Gen 2:9). It appears that work was in the initial picture of how things ought to be. Was it to be one of the expressions of Adam's likenesses to God? For example, the naming of all animals?
It's good to point out that sin as in Genesis 3, increased difficulty and futility in work. So that work is now hard, and not just an expression of worship.
Two things have been commonly taught, and rightly so. These are;
The type of workers we ought to be – honest, ethical, caring, faithful, salt-and-light types.
That we should support "ministry" through the income we earn. Also that we should "do ministry" at our workplaces.
But they do not sufficiently present the biblical notion of work. I have alluded to the fact that work has intrinsic value in itself. It is dignified. It is a good thing. And I mean all work – from preaching to sweeping, ruling to teaching, all work; as you will see below.
The bible admonishes us to do all to the glory of God; whether we drink, what ever we do (1 Corinthians 10:31). I may fall short of specific scriptures about all work, but consider these thoughts from Amy L Sherman in the book Kingdom Calling (you can borrow the book when you come back to campus. Only bring it back once you are done. Just so you know, many books, once lent, never return.)
He says that God's labours include the following;
Redemptive work which are God's saving and reconciling actions. They include evangelists, teachers, pastors, counselors, peacemakers, writers, artists, producers, songwriters, filmmakers, etc.
Creative work which is God's fashioning of the physical and human world. This has to do with human creativity. God invited us to be co-creators (only that he created from nothing, we create from something say a table from timber…) They include the arts – sculptors, actors, painters, musicians, poets, architects, designers, etc.
Providential work which is God's provision for and sustaining of humans and the creation. This is all that God does to maintain human life in an orderly and beneficial manner. Those we have; policymakers, shopkeepers, farmers, fishermen, drivers at the Mat, bankers and brokers, professors, janitors, IT Specialists, etc.
Justice work which is God's maintenance of justice. They are obvious – judges, lawyers, police, prison wardens, chief, Mzee wa nyumba kumi, all participate in the work of maintaining justice which I know you remember is God's major concern in the Prophets of the Bible.
Compassionate work is God's involvement in comforting, healing, guiding, and shepherding. Doctors, nurses, paramedics (all these three, especially at these times), therapists, social workers, community workers reflect his labour.
Revelatory work which is God's work to enlighten with the truth. They include preachers, scientists, teachers and professors, journalists, scholars and writers.
My response is already too long, but I have to mention one last thing. It is important for us to notice that this is God's world, not ours, and that we are only stewards. Then it will make sense to see ourselves as God's hand, where ever we are, whatever we are doing as his own arm; "working and keeping Eden" (Genesis 2:15).
Let me know what you think about my response. I hope it begins to answer your question, or that it at least reframes it for my understanding.
We have had a good discussion with S. He Hope's the answer will be useful to you too.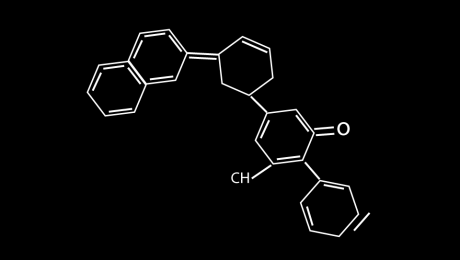 C.S Lewis once argued, "men became scientific because they expected law in nature, and they expected law in nature because they believed in a Lawgiver." The quest for man to 'discover' these laws must have first been inspired by the fact that they exist.  
It then follows, that one of the best avenues and opportunities to worship God is in the corridors of nature and science labs. For a long time, some scientists have tried explaining away any subject Christian faith and some Christians have responded in kind. Religion and Science have been pitted against each other as if they are mutually exclusive.
Science is a great pointer to God-the intelligent and genius architect of the universe and every created thing. After He was done creating, He was satisfied with His creation therefore with a deep sense of assurance He said, "It is (very) good". For this 'goodness' or equilibrium to exist He must have put a few principles both on nature and humankind. Scientists can only but 'discover' these principles.
Historically, Christianity has been and still is a patron of sciences. It has been prolific in the foundation of schools, universities, and hospitals, and many clergies have been active in the sciences (Wikipedia)[i]. Time fails me to list the Christians [ii]in the sciences, dead and living, who have had a significant contribution to science as we know it.
The Miracle of Scientific Discoveries
According to Pulpit commentary of 'It is the glory of God to conceal a matter' (Proverbs 25:2a) they say,
"That which is the chief glory of God is His mysteriousness, the unfathomable character of His nature and attributes and doings. The more we search into these matters, the more we find our ignorance to be; finite faculties are utterly unable to comprehend the infinite; they can embrace what God chooses to reveal. Secret things belong unto the Lord our God (Deuteronomy 29:29)." [iii]
The fact that scientists discovered that there are scientific laws that seem cast on stone and are empirically verifiable and logical is indeed a pointer to the genius of God and His excellent handiwork. The same way God providentially takes us through our everydayness is the same providence through which scientists get 'eureka' moments. Some scientific discoveries have been 'accidental' or didn't happen in labs; like the use of quinine that was used by Jesuits in as early as 1600 to treat malaria affecting the native Andean population.
The original discoverer found these properties with a stroke of luck. The original story, though not well documented, involved an Andean man suffering from malaria who got lost in the jungle. Due to thirst and fatigue, he quenched himself from a pool of water at the base of a quina-quina tree. The waters' bitter taste made him feel that he'd become sicker but the opposite happened; his fever subsided and he was able to go home and tell the story of the curative tree. Such is the story behind the discovery of x-rays, the pacemaker, penicillin, super glue, etcetera.[iv]
In the wake of the novel coronavirus, (by now we know that it is not 'novel' to God) a couple of findings have been made on the nature of the disease. We indeed thank God for the scientific strides that have been taken to slow the spread and flatten the curve. Christians can express this gratitude by following the safety measures prescribed by the scientists through the government.    
Praying to A Sovereign God
In this season where a preponderance of humanity is grappling with the Covid-19 pandemic, God is still Sovereign. He can use or bypass scientists who are busy looking for the cure of this deadly virus. In our praying for a solution, we can ask for a myriad of things concerning the affected and infected, but we can also pray for God's providence in this season and that can include asking Him for a breakthrough in the labs. With 3,664,494 people having tested positive and 252,758 succumbing to the virus[v], the 'golden bowls' carrying the prayers of the saints (Revelation 5:8) might as well be full of COVID-19 related petitions.
"Prayer assumes the sovereignty of God, if God is not sovereign, we have no assurance that He is able to answer our prayers. Our prayers would become nothing more than mere wishes. But while God's sovereignty, along with His wisdom and love, are the foundation of our trust in Him, prayer is the expression of that trust." Jerry Bridges[vi].
The beauty of praying to a Sovereign God is that He has the advantage of knowing the beginning from the end and He has His own (and many) ways of doing things that can go beyond our wildest imagination (Isaiah 46:10 & 55:8-9). This should inspire us the more and drive us to pray, to pray in hope and not in fear. John Piper best captures this by saying "the presence of hope in the invincible sovereignty of God drives out fear."[vii] So be of good cheer, everything is on God's table; Science Included!
References 
[i] Online. https://en.m.wikipedia.org/wiki/Christianity_and_science  , Accessed on April 12, 2020
[ii]  Online https://en.m.wikipedia.org/wiki/List_of_Christians_in_science_and_technology  Accessed on April 12, 2020
[iii] Online. https://biblehub.com/commentaries/pulpit/proverbs/25.htm Accessed on May 5, 2020
[iv] Online https:/www.sciencealert.com/these-eighteen-accidental-scientific-discoveries-changed-the-world Accessed on April 21
[v] https:/www.worldometers.info/coronavirus/ Accessed on May 5, 2020 these numbers keep changing
[vi]  Is God really in control? Trusting God in a world of hurt by Jerry Bridges, copyright 2006, p. 69-70.
[vii] This momentary marriage-A parable of permanence, Desiring God foundation, 2008 pg. 97.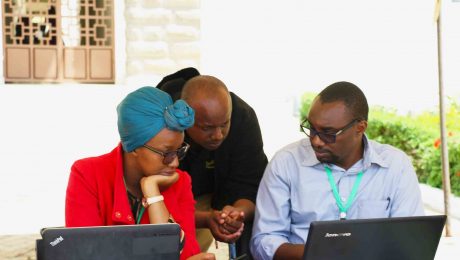 No Gathering at Uhuru Park 
Today is the 1st of May. In normal circumstances, workers, members and officials of trade unions would be drifting in their numbers towards Uhuru Park for International Labour Day celebrations. Under the scorching sun, they would listen to speeches from those that call the shots in the labor union circles and the government. The President would most likely bring the celebrations to a cheerful end, after promising some goodies for the workers; perhaps an increment in wages or a reiteration of workers' rights, especially for the most vulnerable among them.
Today however things are different; new. Our lives have been upended in ways we could never have imagined. Although I am aware that everyone I know, is hunkered down and safe, I cannot stop thinking with a lot of anxiety, about families of the already infected persons and those that have lost their loved ones. The uncertainty of the future has also got me apprehensive.
We are all currently sailing deep in uncharted waters. We soldier on, but with a destabilizing unawareness of what magnitude of storm awaits us.  Having watched this pandemic ravage the globe, will never take for granted normalcy, the ebb and the flow of the world as we have known it.
Granted, we will not have the usual Labour Day celebrations at Uhuru Park. As a matter of fact, a lot of the people who normally celebrate this day are unhappy; some have been laid off from work while others have been forced to take pay cuts, thus affecting their livelihoods and those of their families.  This Labour Day has fallen on unprecedented times, it is a Labour Day like no other.
Labouring painfully
A few months ago, I followed a Twitter discussion concerning toxic bosses. A number of Twitter users gave harrowing accounts of the pain of working under such bosses. It was then that I realized how in my short career life, I have been immensely blessed to work under the kindest of men. I have never had 'boss issues' at all. I have resolved that if I ever have people working with, for, and or under me, I would handle them with grace.
1 Corinthians 4: 12 says that "… we labor, working with our own hands. When reviled we bless; when persecuted, we endure." COVID-19 is a trial to all of us, and Paul encourages Christians to endure during such times.
We can do so by:
Being grateful.
Now more than ever I realize the ground under me could be swept away in an instance. My attitude towards that, however, is not that of fear, but that of a deep appreciation of each moment, person and opportunity I have. To those who have work to do, always be grateful for the blessing of usefulness in work.
     2. Being gracious.
If the world was ever hungry for a demonstration of grace, now is the time! Exhibiting it to other people is basically modeling our faith to the glory of God.
     3. Showing kindness.
Be nice and kind to those entrusted to you. Everyone is bearing the stress and emotional stability brought about by our collective unknown future.
     4. Exercise selflessness.
In the short period, my family has been running a business, it has occurred to us that most entrepreneurs have fallen in the trap of greed; characterized by a need to make unfair profits and to 'use' workers, by taking more from them than we give.  On this Labour Day, reflect on the condition of the people working for or under you. Be extra kind to them.